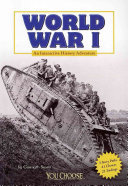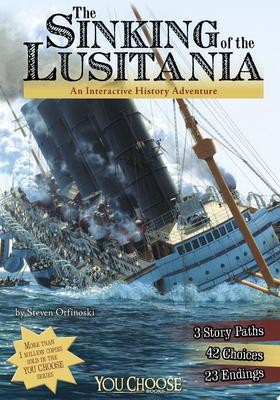 $18.00
NZD
Category: Childrens 5-8 | Series: You Choose: History | Reading Level: Grade 05-08
It's 1915 and the Lusitania is set to sail from New York on its 202nd Atlantic crossing. But this will be a dangerous trip, because German U-boats lurk beneath the surface. Will you: Experience the journey as an American boy traveling in second class to England with his family? Travel first class as a y oung woman on her honeymoon? Work as an American sailor hired to serve on the ship? Everything in this book happened to real people. and YOU CHOOSE what you do next. The choices you make could lead you to opportunity, to adventure, or even to death. ...Show more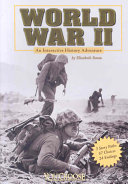 $18.00
NZD
Category: Childrens 5-8 | Series: You Choose: An Interactive History Adventure
It is 1939. The German Army has just invaded Poland. soon, the world will be at war. Will you: Join the Dutch resistance and try to help Jews hiding in the Netherlands? OR Fight as a member of the Canadian military? OR Sign up to serve in the U.S. Armed forces? You choose what side you're on and what yo u do next. The choices could lead you to survival or to death. There are 3 story paths, 57 choices, and 24 endings in this interactive history adventure. ...Show more
$16.99
NZD
Category: Childrens 5-8 | Series: Pearl
Pearl, Olive and Tweet go on an adventure! When their umbrellas carry them all the way over to Sand Land, they have to avoid sandquakes, sandstorms and even quicksand. Can Pearl and her friends find their way home? Or will the mean, stinky gobble-uns find them first?

$14.99
NZD
Category: Childrens 5-8
Who is ready for some MIGHTY Activity Fun? The Mighty Mactivity Pad is full of colouring, activities and stickers in a large, kid-friendly format.
$18.99
NZD
Category: Childrens 5-8 | Series: Lola Online
MEET LOLA. Lola has her own YouTube channel, a little brother, and a lot to say. Oh, and a rather unusual country-music loving cat, Stampy. It's time for Lola's first double digits birthday-which should mean double the fun, right? WRONG. Because when Lola's crazy number one fan hijacks the party plans, it could end up meaning... double the trouble! ...Show more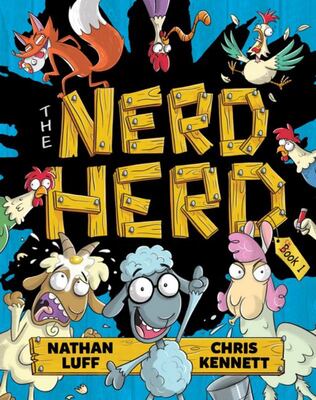 $17.99
NZD
Category: Childrens 5-8 | Series: Nerd Herd
Barny the Lamb and his friends are sick of being picked on. So they decide to form a gang to show everyone that they are not as soft as they look. But how do three fluffy friends stand up to a cunning fox, a gigantic cat, and a bull with behavioural issues?
$14.99
NZD
Category: Childrens 5-8
Oh, no! Stacey McGill is moving back to New York! That means no more Stoneybrook Middle School, no more Charlotte Johanssen, and worst of all... no more Baby-Sitters Club! Staceys friends are crushed when they hear that Staceys moving, Claudia most of all. Stacey was her first best friend. How will the Baby-Sitters cope without Stacey? What kind of going-away present is good enough for someone as special as she is? But most important... Who is going to be the next member of The Baby-Sitters Club? ...Show more
$9.99
NZD
Category: Childrens 5-8 | Series: Ella and Olivia
Ella and Olivia want to enter the Super Sand Sculpture Competition. They are very good at building sandcastles. If only they had some friends to help them...
$17.99
NZD
Category: Childrens 5-8
In The Deep End, book 15 of the Diary of a Wimpy Kid series from #1 international bestselling author Jeff Kinney, Greg Heffley and his family hit the road for a cross-country camping trip, ready for the adventure of a lifetime. But things take an unexpected turn, and they find themselves stranded at an RV park that's not exactly a summertime paradise. When the skies open up and the water starts to rise, the Heffleys wonder if they can save their vacation-or if they're already in too deep. And don't miss Rowley Jefferson's Awesome Friendly Adventure, an all-new fantasy from Greg's best friend-the follow-up to the instant #1 bestseller Diary of an Awesome Friendly Kid- Rowley Jefferson's Journal.   ...Show more
$14.99
NZD
Category: Childrens 5-8 | Series: Squishy Mcfluff the Invisible Cat
The latest in this charming series of rhyming tales, Ava and her invisible cat perform at the circus 'In a change to our scheduled programme tonight, I proudly present, for your joy and delight . . .' (in the glare of the bulbs, Ava tipped her tall hat) 'AMAZING AVA AAAAAAND . . . HER INVISIBLE CAT ' Ava and Squishy are going to see the circus, but when one of the acts doesn't turn up they must perform in his place Another joyful, hilarious, instant classic of a tale for five year olds and upwards, stunningly illustrated by Ella Okstad. ...Show more
$18.99
NZD
Category: Childrens 5-8 | Series: Dog Man
A brand-new graphic novel series by Dav Pilkey, the internationally bestselling author and illustrator of the DOG MAN and CAPTAIN UNDERPANTS series. Welcome to the Cat Kid Comic Club, where Li'l Petey (LP), Flippy, and Molly introduce twenty-one rambunctious, funny, and talented baby frogs to the art of comic making. As the story unwinds with mishaps and hilarity, readers get to see the progress, mistakes, and improvements that come with practice and persistence. Squid Kid and Katydid, Baby Frog Squad, Gorilla Cheese Sandwich, and Birds Flowers Tree: A Haiku Photo Comic are just some of the mini-comics that are included as stories-within-the-story, each done in a different style, utilizing humour and drama, prose and poetry, illustrated in different media including acrylics, pastels, coloured pencils, felt-tip markers, clay, hand-made cardboard sculptures, photographs, pipe cleaners, construction paper collages, and cookies. Readers of all ages will be inspired to dream up their own stories and unleash their own creativity as they dive into this pioneering graphic novel adventure from Dav Pilkey and his heartfelt, humorous, and amazing cast of characters in the Cat Kid Comic Club. ...Show more