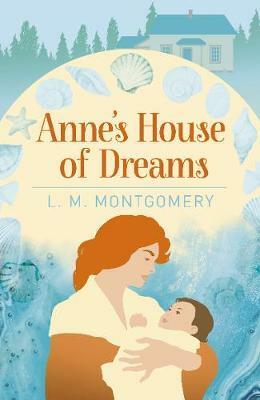 $14.99
NZD
Category: Childrens 9-14
The book begins with Anne and Gilbert's wedding, which takes place in the Green Gables orchard. After the wedding, they move to their first home together, which Anne calls their "house of dreams". Gilbert finds them a small house on the seashore at Four Winds Point, an area near the village of Glen St. Mary, where he is to take over his uncle's medical practice.In Four Winds, Anne and Gilbert meet many interesting people, such as Captain Jim, a former sailor who is now the keeper of the lighthouse, and Miss Cornelia Bryant, an unmarried woman in her 40s who lives alone in an emerald-green house and deems the Blythes part of "the race that knows Joseph". Anne also meets her new neighbour, Leslie Moore, who lost her beloved brother and her father, and then was forced by her mother to marry the mean-spirited and unscrupulous Dick Moore at age 16. She felt free for a year or so after Dick disappeared on a sea voyage, but Captain Jim happened upon him in Cuba and brought him home, amnesiac, brain-damaged and generally helpless, and now dependent on Leslie like a "big baby". Leslie becomes friends with Anne, but is sometimes bitter towards her because she is so happy and free, when Leslie can never have what Anne does. ...Show more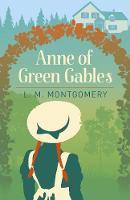 $14.99
NZD
Category: Childrens 9-14
When Marilla and Matthew decide to adopt a boy from an orphanage they are not sure what to expect. But it's certainly not the imaginative, red-haired little girl who arrives at Green Gables instead. Follow Anne's adventures on Prince Edward Island in the first of L. M. Montgomery's much-loved stories, w hich is guaranteed to delight readers of all ages. ...Show more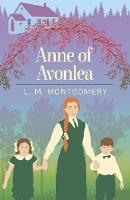 $14.99
NZD
Category: Childrens 9-14
Anne Shirley returns in the second book of this charming series. She's now 16, and has delayed her dream of going to college to help Marilla on the farm. However, life at Avonlea is never dull - follow her adventures as she becomes a school teacher, helps raise a pair of mischievous twins and receives a lot more attention from her former enemy Gilbert Blythe... ...Show more
Harmony
by Richard Yaxley
$21.99
NZD
Category: Childrens 9-14
In 1914, Tom Stott falls in love with Gracie ODonnell, but their love is thwarted by circumstance and war. Tom finds himself part of the blood-soaked landings at Gallipoli, while Gracie marries another. A deception, born in a place and time on the brink of war, traverses the world as successive generati ons seek freedom in a century of change. It isnt until American teen Noah Cli ord joins his mother Deborah, his grandfather Will and his great-grandmother Gracie in Australia that the secrets of the past are revealed, secrets that will take them back to the beaches of Gallipoli... From multi-award winning author, Richard Yaxley, comes a story of connectedness, family and the power of truth. ...Show more
$19.99
NZD
Category: Childrens 9-14 | Series: Jack Heath Comedies Ser.
Levi is pretty sick of starring in Dad's stupid TV show, Kid Kablam. Because Levi is the kid who gets KABLAMMED! So far he's been knocked down, blown up, and attacked by wild animals. And Dad has one more scene planned-the most dangerous stunt so far. Can Levi survive this final stunt without seriously stacking it?   ...Show more
$19.99
NZD
Category: Childrens 9-14 | Series: Tom Gates
The brand new bestseller from multi-million copy selling author and illustrator Liz Pichon. A laugh-outloud, fully illustrated collection of stories starring Tom Gates and his friends, family and foes!  
$26.99
NZD
Category: Childrens 9-14
Join the beloved Gumnut babies on a mealtime adventure! This beautiful gift set includes a storybook from May Gibbs original Gum-Blossom Babies, and a BPA-free bowl and spoon set, making it perfect for little ones. With stunning illustrations that bring the native bush to life, this bowl and spoon gift set makes mealtime fun and engaging. ...Show more
$21.99
NZD
Category: Childrens 9-14
The Earl of Gosswater has died, and Agatha has been cast out of her ancestral home by her cruel cousin, Clarence. In a tiny tumbledown cottage, she struggles to adjust to her new life. And on the shores of Gosswater Lake, the spirit of another young girl will not rest...
$18.00
NZD
Category: Childrens 9-14 | Series: The Mysterious Benedict Society
The New York Times bestselling Mysterious Benedict Society series returns for a triumphant fourth adventure! After starring in three adventures, the inimitable quartet of Reynie, Sticky, Kate, and Constance haven't had a mission together in some time. But with the arrival of a new Society member - and a new threat - they must reunite to face dilemmas more dangerous than ever before, including the return of the villainous Mr Curtain and his Ten Men and a formidable enemy with a mystifying ability to track their every move. ...Show more
$26.00
NZD
Category: Childrens 9-14 | Series: The Trials of Apollo
It's time to face the final trial . . .The battle for Camp Jupiter is over. New Rome is safe. Tarquin and his army of the undead have been defeated. Somehow Apollo has made it out alive, with a little bit of help from the Hunters of Artemis.But though the battle may have been won, the war is far from ov er.Now Apollo and Meg must get ready for the final - and, let's face it, probably fatal - adventure. They must face the last emperor, the terrifying Nero, and destroy him once and for all.Can Apollo find his godly form again? Will Meg be able to face up to her troubled past? Destiny awaits . . . ...Show more
$26.99
NZD
Category: Childrens 9-14
Inspired meditations on storytelling from one of the worlds finest, most accomplished and adored writers. Pullman is a master of fiction and shares his thoughts on the origin of his own stories, the craft of writing and the storytellers who have meant the most to him. The art of storytelling is everywhe re present in the essays themselves, in the instantly engaging tone, the vivid imagery and striking phrases, the resonant anecdotes, the humour and learnedness. Together, they are greater than the sum of their parts: a single, sustained engagement with story and storytelling. Essential reading for anybody with a hunger and a heart for truly great stories. ...Show more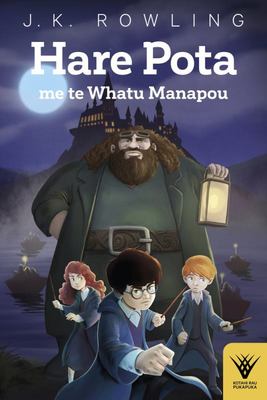 $25.00
NZD
Category: Childrens 9-14 | Series: Hare Pota / Harry Potter
No te huringa o te kopaki, i tana ringa e wiri ana, ka kite iho a Hare i tetahi hiri-wakihi waiporoporo e whakaatu ana i tetahi tohu kawai; he raiona, he ikara, he patiha me tetahi nakahi e karapoti ana i tetahi pu 'H' e rahi ana. Kaore ano a Hare Pota i paku rongo korero e pa ana ki Howata i te taenga haeretanga o nga reta ki a Mita H. Pota, i Te Kapata i raro i nga Arapiki, i te 4 o te Ara o Piriweti. He mea tuhi ki te wai kanapanapa i runga i te kirihipi ahua kowhai nei, i tere ra te kohakina e nga matua keke wetiweti o Hare, e nga Tuhiri. Heoi, i te huringa tau tekau ma tahi o Hare, ka papa mai tetahi tangata hitawe ake nei, a Rupehu Hakiri, me etahi korero whakamiharo: he kirimatarau a Hare Pota, a, kua whai turanga ia ki Te Kura Matarau o Howata. I te pukapuka tuatahi o nga tino korero ma nga tamariki a mohoa nei, ka whakamohio a Rana ratou ko Heremaiani, ko Tamaratoa, ko Ahorangi Makonara i a Hare me te kaipanui ki te Kuitiki me Tera-e-Mohiotia-ra, ki te whainga o te matarau me te oha mai i mua. I te whakaawenga o te whakawhitia ki te reo Maori e Leon Blake, ka timata te korero i konei. Turning the envelope over, his hand trembling, Harry saw a purple wax seal bearing a coat of arms; a lion, an eagle, a badger and a snake surrounding a large letter 'H'. Harry Potter had never even heard of Hogwarts when letters started arriving for Mr H. Potter, The Cupboard under the Stairs, 4 Privet Drive. In emerald-green ink on yellowish parchment, they were swiftly confiscated by Harry's grisly aunt and uncle the Dursleys. Then, on Harry's eleventh birthday, a great giant of a man called Rubeus Hagrid burst in with some astonishing news: Harry Potter is a wizard and he has a place at Hogwarts School of Witchcraft and Wizardry. In the first volume of one of the greatest children's stories of all time, Ron and Hermione, Dumbledore and Professor McGonagall introduce Harry and the reader to Quidditch and You-Know-Who, to the promise of magic and the inheritence of the past. Now inspirationally translated into te reo Maori by Leon Blake, the story starts here. ...Show more