$40.00
NZD
Category: Childrens Classics
From the West African fable of Anansi the Spider, to Tanuki, the sweet but troublesome racoon-dog of Japanese folklore, this encyclopedia of mythical creatures covers legends, tales and myths from around the world.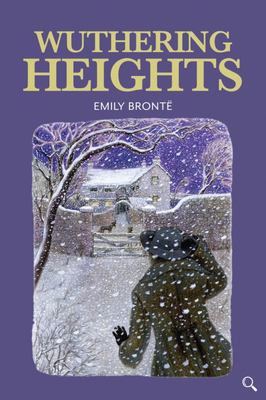 Wuthering Heights
by Emily Bronte; Vanessa Lubach (Illustrator); Gill Tavner (Retold by)
$17.99
NZD
Category: Childrens Classics | Series: Baker Street Readers Ser.
Wuthering Heights, Emily Bronte's only novel, was published in 1847 under the pseudonym "Ellis Bell". It was written between October 1845 and June 1846. Wuthering Heights and Anne Bronte's Agnes Grey were accepted by publisher Thomas Newby before the success of their sister Charlotte's novel Jane Eyre. After Emily's death, Charlotte edited the manuscript of Wuthering Heights and arranged for the edited version to be published as a posthumous second edition in 1850. Although Wuthering Heights is now a classic of English literature, contemporaneous reviews were deeply polarised; it was controversial because of its unusually stark depiction of mental and physical cruelty, and it challenged strict Victorian ideals regarding religious hypocrisy, morality, social classes and gender inequality. The novel is also about envy, nostalgia, pessimism and resentment. The English poet and painter Dante Gabriel Rossetti, although an admirer of the book, referred to it as "A fiend of a book - an incredible monster ...] The action is laid in hell, - only it seems places and people have English names there." Wuthering Heights contains elements of gothic fiction, and another significant aspect is the moorland setting. The novel has inspired adaptations, including film, radio and television dramatisations, a musical, a ballet, operas, and a song by Kate Bush. (wikipedia.org) ...Show more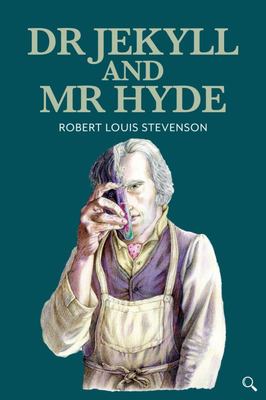 Dr Jekyll and Mr Hyde
by Robert Louis Stevensoin; Vanessa Lubach (Illustrator); Pete Crowther (Retold by)
$17.99
NZD
Category: Childrens Classics | Series: Baker Street Readers Ser.
When Dr. Henry Jekyll dares to explore the delicate balance between good and evil, he little suspects the destructive powers he will unleash. In London's respectable society, Jekyll's friends grow concerned. Why has Jekyll suddenly changed his will, and what is his connection with the frightening Mr. Hy de? In London's squalor, a child is trampled and an elderly gentleman brutally murdered. Why do all fingers point towards Mr. Hyde? Is Jekyll strong enough to resist Hyde's strange power? Are Jekyll's friends strong enough to help? In this exploration of two sides of Victorian London and two sides of human nature, the conflict between good and evil has been given a terrifying twist. ...Show more
$30.00
NZD
Category: Childrens Classics
Read the original May Gibbs stories that give us a peek behind the gum leaf at what makes our favourite Bush Babies their cheeky self. This brand new bind-up edition is beautifully embellished with May Gibbs' original illustrations and words from over 100 years ago. Containing stories from Gumnut Babies , Gum Blossom Babies, Boronia Babies, Flannel Flower Babies, Wattle Babies and much more. ...Show more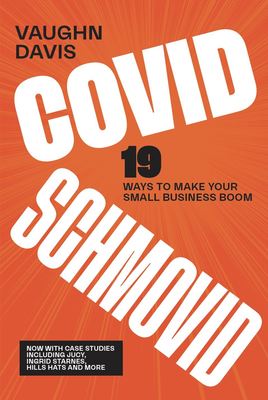 $25.00
NZD
Category: Childrens Classics
It's a grab-bag of advice, inspiration, thought starters and practical tips for anyone wanting to grow or starts a sustainable, customer-focused business in a world no-one could have predicted. Packed with actionable insights for Kiwi business owners to be seen and sell to Kiwis and the world.
$39.99
NZD
Category: Childrens Classics | Series: Usborne Illustrated Story Collections
Heroes and heroines battle with terrifying monsters, mighty armies and scheming gods in this collection of famous myths from ancient Greece. Featuring the best-known of all the Greek heroes and monsters, with six stories starring Perseus and Medusa, Pegasus, Heracles, Odysseus, the Wooden Horse and the Minotaur. A section after the stories gives more details on the various gods and other Greek myths. Usborne Young Reading titles are a thrilling and informative read. Age: 6 + ...Show more
$34.99
NZD
Category: Childrens Classics
A fully illustrated collection of stories from the Bible, retold for young readers. It includes Joseph and his Amazing Technicolour Dreamcoat, The Story of Baby Jesus, The Easter Story, Jonah and the Whale, Noah's Ark, and more.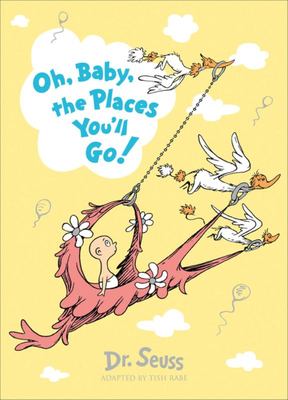 $14.99
NZD
Category: Childrens Classics | Series: Dr. Seuss
A beautiful introduction to the world of Dr. Seuss - for babies, and babies-on-the-way! An artful adaptation of and introduction to Dr. Seuss's work, this beautiful book is the perfect gift for babies, new parents, and those still expecting! Author Trish Rabe poetically explains the joys awaiting newbor ns when they meet the iconic characters of Dr. Seuss, with appearances from the Cat in the Hat, Horton the Elephant, and many other beloved Seuss characters.Written to be read aloud to babies and babies-to-be and based on the bestselling classic 'Oh, the Places You'll Go!', the book includes a brief introduction by Mrs. Dr. Seuss - Audrey Geisel - revealing how they were fascinated by the idea that babies could hear sounds while still in the womb, and might actually respond to the voices of their parents. Based on the bestselling Dr.Seuss classic, 'Oh, the Places You'll Go!' A perfect gift for baby showers and newborns, Oh, Baby, the Places You'll Go! is the ideal way to nurture a love of reading and Dr. Seuss in the very youngest children! ...Show more
$29.99
NZD
Category: Childrens Classics | Series: Lonely Planet Kids
Curious reader-- open your mystical map and get ready to travel through time with these 21 extraordinary stories of daring and deceit, reward and punishment. Meet gods, goddesses, serpents, talking fish and clever spiders. Cavort with sea nymphs, mystical women, terrifying beasts and volcano people as y ou discover different tales of how the world began.  Retold by Alli Brydon and beautifully illustrated by Julia Iredale, these fascinating myths and legends will transport you to every corner of the globe and link you to the people who preserved these tales through oral tradition. The souls of ancestors, the lives of heroes, and the fates of mortals are waiting to be discovered.  Myths from Africa include: 'The Creation of the World' from the Kuba people of the Democratic Republic of Congo 'The Tale of the Ghosts and the Flutes' from the Beba people of Cameroon 'Anansi and the Box of Stories' from the Ashanti people of present-day Ghana Myths from Europe include: The Selkies from Scottish mythology 'Athena, Arachne and the Dueling Looms' from Greek mythology Myths from Asia include: Lord Ganesh from the Hindu pantheon 'Nyai Loro Kidul, Queen of the Sea' from Indonesian mythology Myths of Oceania include: 'The Legend of Maui' from Polynesian mythology Uluru from the Anangu people of Australia The Rainbow Serpent from the Aboriginal people of Australia Myths of the Americas include: 'Coyote Steals Fire for the People' from the Native American people of the United States 'The Hero Twins Visit the Underworld' from the Mayan People of Mesoamerica The Mapinguary from Brazilian mythology Myths from the Arctic include: Sedna, the Mother of the Sea from Inuit mythology Niekija and the Northern Lights from Sami Shamanism About Lonely Planet Kids:Lonely Planet Kids--an imprint of the world's leading travel authority Lonely Planet--published its first book in 2011. Over the past 45 years, Lonely Planet has grown a dedicated global community of travelers, many of whom are now sharing a passion for exploration with their children. Lonely Planet Kids educates and encourages young readers at home and in school to learn about the world with engaging books on culture, sociology, geography, nature, history, space and more. We want to inspire the next generation of global citizens and help kids and their parents to approach life in a way that makes every day an adventure. Come explore! ...Show more
$25.00
NZD
Category: Childrens Classics | Series: May Gibbs
Four beautifully illustrated paperback storybooks from the May Gibbs collection packed in a cloth keepsake tote bag. Includes Good Morning, Gumnuts; Goodnight, Gumnuts; Gumnut Babies ABC and Gumnut Babies 123.
$14.00
NZD
Category: Childrens Classics | Series: Popular Penguins Ser.
The Periodic Table is largely a memoir of the years before and after Primo Levi's transportation from his native Italy to Auschwitz as an anti-Facist partisan and a Jew.   It recounts, in clear, precise, unfailingly beautiful prose, the story of the Piedmontese Jewish community from which Levi came, o f his years as a student and young chemist at the inception of the Second World War, and of his investigations into the nature of the material world. As such, it provides crucial links and backgrounds, both personal and intellectual, in the tremendous project of remembrance that is Levi's gift to posterity. But far from being a prologue to his experience of the Holocaust, Levi's masterpiece represents his most impassioned response to the events that engulfed him.   The Periodic Table celebrates the pleasures of love and friendship and the search for meaning, and stands as a monument to those things in us that are capable of resisting and enduring in the face of tyranny. ...Show more