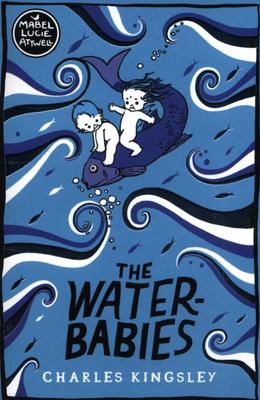 $17.99
NZD
Category: Childrens Classics
The Water Babiesby Charles KingsleySir John sent, far and wide, to find Tom's father and mother: but he might have looked till Doomsday for them, for one was dead, and the other was in Botany Bay. And the little girl would not play with her dolls for a whole week, and never forgot poor little Tom. And s oon my lady put a pretty little tombstone over Tom's shell in the little churchyard in Vendale, where the old dalesmen all sleep side by side between the limestone crags.We are delighted to publish this classic book as part of our extensive Classic Library collection. Many of the books in our collection have been out of print for decades, and therefore have not been accessible to the general public. The aim of our publishing program is to facilitate rapid access to this vast reservoir of literature, and our view is that this is a significant literary work, which deserves to be brought back into print after many decades. The contents of the vast majority of titles in the Classic Library have been scanned from the original works. To ensure a high quality product, each title has been meticulously hand curated by our staff. Our philosophy has been guided by a desire to provide the reader with a book that is as close as possible to ownership of the original work. We hope that you will enjoy this wonderful classic work, and that for you it becomes an enriching experience. ...Show more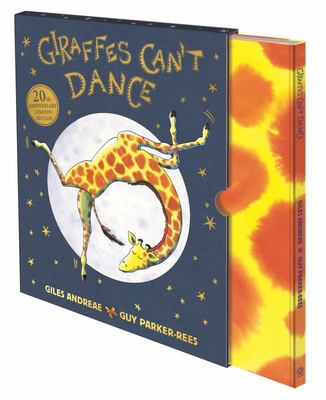 $30.00
NZD
Category: Childrens Classics | Series: Giraffes Can't Dance Ser.
An irresistible counting book, featuring favourite animals from the internationally bestselling story Giraffes Can't Dance. With bright, bold pictures and simple rhyming text, this tactile board book is perfect for preschoolers just starting to learn about numbers. Read it together and help them turn t he pages using the sturdy tabs on each page. With rocking rhinos, zippy zebras and flamenco-dancing flamingos, counting to ten has never been so much fun! ...Show more
$39.99
NZD
Category: Childrens Classics
An exquisite edition of an iconic classic, illustrated by the current Waterstones Children's Laureate, Lauren Child. When Mary Poppins arrives at their house on a gust of the East Wind and slides up the bannister, Jane and Michael Banks's lives are turned magically upside down. Who better to reimagine this endearing children's classic than today's most instantly recognisable and best-loved artist-illustrator? Lauren Child brings the magic of Mary Poppins into the hearts and imagination of readers and fans new and old. First published in 1964, Mary Poppins has been delighting readers ever since, both in books and on film. This stunning edition is published ahead of the release of the hotly anticipated Disney film Mary Poppins Returns. ...Show more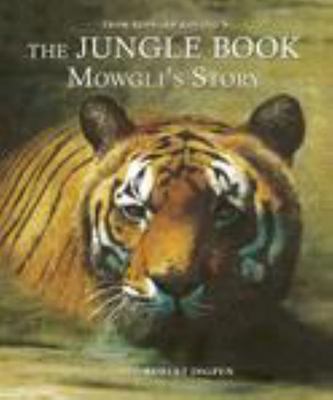 $29.99
NZD
Category: Childrens Classics
Rudyard Kipling's classic tale of the boy who was raised by jungle beasts is retold here in abridged form so children can read it independently as well as enjoy listening to it as a bedtime story. Robert Ingpen's beautiful illustrations bring the jungle to life in this timeless tale of the complex relat ionship between humans and animals. ...Show more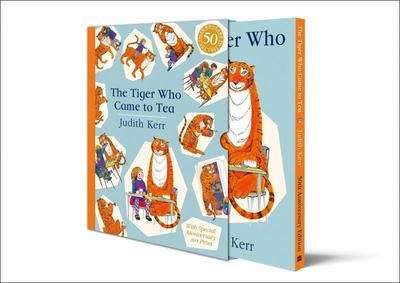 $49.99
NZD
Category: Childrens Classics
Share in fifty years of magic... The classic story of Sophie and her extraordinary teatime guest has been loved by millions of children since it was first published fifty years ago, and is now available in this spectacular hardback and slipcase edition to celebrate this very special anniversary. The Tig er has been coming to Tea for 50 glorious years! Celebrate this incredible anniversary with this beautiful slipcased hardback edition, featuring sketches and notes from the making of the book, explained and elaborated on in Judith Kerr's own words. The doorbell rings just as Sophie and her mummy are sitting down to tea. Who could it possibly be? What they certainly don't expect to see at the door is a big furry, stripy tiger! This inimitable picture book is perfect for reading aloud, or for small children to read to themselves time and again. First published in 1968 and never out of print, it has become a timeless classic enjoyed and beloved by generations of children. The magic begins at teatime! ...Show more
$12.99
NZD
Category: Childrens Classics
David Walliams reads the amazing newly rediscovered Dr. Seuss stories in this book + CD edition. The amazing stories are full of typical Seuss humour, rhyme and rhythm and are all beautifully illustrated. They include 'The Bippolo Seed,' in which a scheming cat leads an innocent duck to make a bad decis ion; 'The Rabbit, the Bear, and the Zinniga-Zanniga,' about a rabbit who is saved from a bear via a single eyelash; 'Gustav the Goldfish,' about a fish that grew and grew; 'Tadd and Todd,' a tale about twins; 'Steak for Supper,' about fantastic creatures who follow a boy home in anticipation of a steak dinner; 'The Strange Shirt Spot,' about a spot of dirt that gets everywhere; and 'The Great Henry McBride,' about a boy whose far-flung career fantasies were bested only by those of Dr. Seuss himself.The perfect book for any Seuss fan, young or old! ...Show more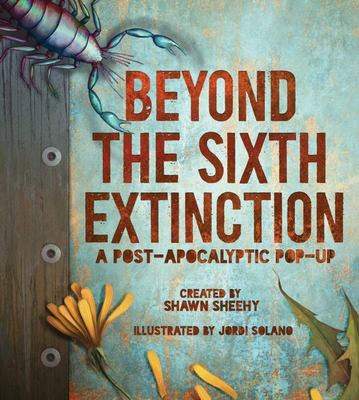 $92.99
NZD
Category: Childrens Classics
Elaborate pop-ups feature some wonderfully creepy creatures that just might dominate the ecosystem and be essential to our planet's survival in an eerily realistic future world.   Whether or not we know it, the sixth global extinction is already under way, propelled not by a meteor but by human activi ty on Earth. Take a long step forward into the year 4847 with the help of stunning pop-ups portraying eight fantastical creatures, along with spreads and flaps presenting details about each one. Paper engineer Shawn Sheehy envisions the aftermath of extinction as a flourishing ecosystem centered around fictional creatures that could evolve from existing organisms. Promising high appeal for science-fiction fans of all ages -- and plenty of food for discussion -- this evolutionary extravaganza offers a time line of the six extinction events in Earth's history, a "field guide" to each creature, a diagram of species relationships, a habitat map of the (imagined) ruins of Chicago, and an illuminating author's note. ...Show more
$29.99
NZD
Category: Childrens Classics
Introducing a bold, bright new take on your favorite books. A collection that celebrates color and literature at once! Sail into the tropical orange sunset aboard the infamous "Hispaniola".Following the demise of bloodthirsty buccaneer Captain Flint, young Jim Hawkins finds himself with the key to a for tune. For he has discovered a map that will lead him to the fabled Treasure Island. But a host of villains, wild beasts and deadly savages stand between him and the stash of gold. Not to mention the most infamous pirate ever to sail the high seas . . . ...Show more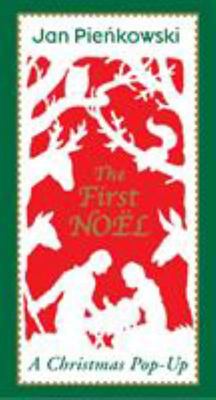 $16.99
NZD
Category: Childrens Classics
An enchanting Christmas gift with exquisite cut-paper silhouettes of the Nativity. Each delicate scene is beautifully decorated with red, white and gold, and brings the Christmas story of the Angel Gabriel, Baby Jesus, the Shepherds and the Three Wise Men to life.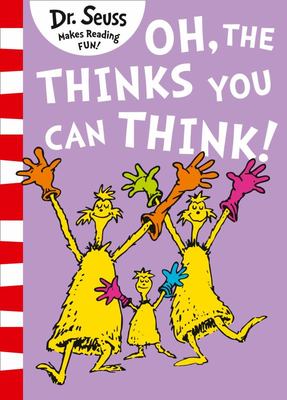 $12.99
NZD
Category: Childrens Classics | Series: Dr. Seuss
The possibilities are endless in Dr. Seuss's classic Beginner Book! Young readers will delight in Oh, the Thinks You Can Think! which celebrates the imagination and encourages young readers to think . . . about thinking! "Think left and think right and think low and think high. Oh, the Thinks you can th ink up if only you try." Originally created by Dr. Seuss, Beginner Books encourage children to read all by themselves, with simple words and illustrations that give clues to their meaning. ...Show more
$12.99
NZD
Category: Childrens Classics
Moo moo! Hoo hoo! Cock-a-doodle-doo! Oh, the wonderful sounds Mr. Brown can do. Now see if you can do them too! Oh, the wonderful things Mr. brown can do! He can go like a cow. He can go MOO MOO. This fabulous and fun book from the one and only Dr. Seuss is ideal for teaching young children all about no ises! With his unique combination of hilarious stories, zany pictures and riotous rhymes, Dr. Seuss has been delighting young children and helping them learn to read for over fifty years. ...Show more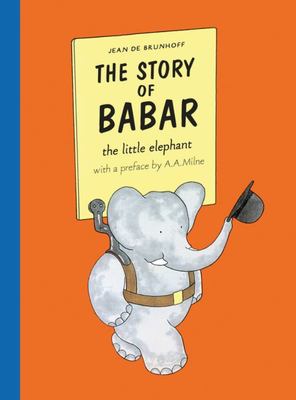 $22.99
NZD
Category: Childrens Classics | Series: Babar
If you love elephants, you will love Babar and Celeste," writes A. A. Milne, author of Winnie-the-Pooh, in his preface to The Story of Babar. "And if you have never loved elephants, you will love them now." After his mother is killed by a hunter, Babar avoids capture by escaping to the city, where he is befriended by the kindly Old Lady. He becomes educated and cultured and, upon his return to the great forest, is crowned King of the Elephants. Jean de Brunhoff's tales of Babar have charmed readers around the world for 80 years. His stories have followed the king of the elephants as he builds a city, founds a family and even meets Father Christmas. Tested by difficult trials - from snakes to fire to runaway prams - he always comes out on top, with the help of patience, determination and, on one memorable occasion, a flight of winged elephants. One of the most iconic series of animal books in history, Babar has become a household name both as a character in children's books and on TV. Beautifully illustrated, this edition is an ideal gift for children aged 3 and up. ...Show more