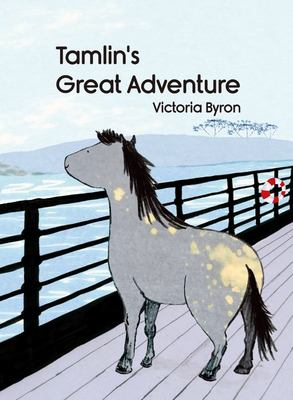 $19.99
NZD
Category: Childrens Picture
Home is the best place on Earth, but an adventure is equally great. Tamlin is a very lucky horse with a great friend, Ruby. One day, a little bird tells Tamlin about the wide world, and he is intrigued. So, he sets off on a whirlwind adventure across the world.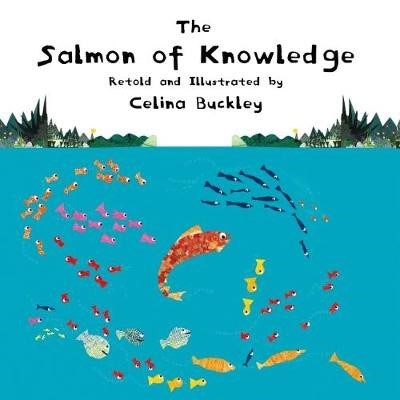 $19.99
NZD
Category: Childrens Picture
A creatively illustrated retelling of a traditional Irish legend about an enchanted salmon that will impart all the knowledge in the world to the first person who eats it. Finnegas, a wise, elderly poet, spends his days fishing for the Salmon of Knowledge. He meets Fionn, a young boy who hopes to becom e a brave warrior, but who must first find a poet to instruct him. Follow the story of a young boy who sets out to become a warrior but, in an unexpected twist, acquires much more than he had ever expected to gain. ...Show more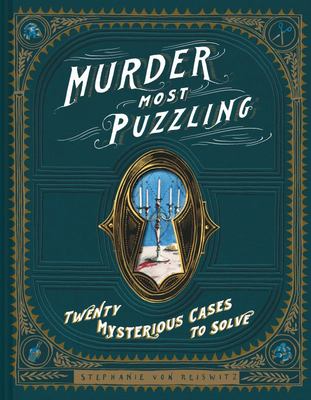 $37.99
NZD
Category: Childrens Picture
Murder Most Puzzling is a gorgeous and witty book that invites readers to play detective and solve a series of absorbing, murder-mystery-themed puzzles.Readers are cast as the faithful sidekick to amateur sleuth Medea Thorne in order to solve 20 puzzling cases.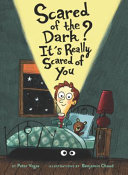 $39.99
NZD
Category: Childrens Picture
Scared of the Dark? It's Really Scared of You is a picture book that playfully unpacks a common childhood fear. You may be afraid of the dark . . . but did you know that the dark is actually afraid of YOU? It's true! The dark spends its days hiding from the light in your underwear drawer. The dark thi nks you look scary. And the dark may be difficult to see when the sun goes down, but it also has its fair share of redeeming qualities. * A go-to read for kids who are afraid of nighttime * Personifies darkness to help younger readers shift how they see the night * A humorous and soulful picture book by Peter Vegas and acclaimed illustrator Benjamin Chaud Scared of the Dark? It's Really Scared of You reassures the youngest of readers that the dark is more relatable--and appealing--than ever imagined. Fans of the award-winning illustrator Benjamin Chaud will love adding this one to the collection. * A good pick for parents, grandparents, and caregivers of reluctant readers * Resonates year-round as a go-to gift for birthdays, holidays, and more * Perfect for children ages 3 to 5 years old * Great for teachers and librarians who want to teach there are no monsters, just friends * You'll love this book if you love books like Orion and the Dark by Emma Yarlett, The Dark by Lemony Snicket, and The Berenstain Bears by Stan and Jan Berenstain. ...Show more
$40.00
NZD
Category: Childrens Picture
First published over 100 years ago in 1918, these delightful tales of iconic Australian folklore have never been out of print. Combined together in one hardback bind-up for the first time, this edition includes The Complete Adventures of Snugglepot & Cuddlepie, Little Ragged Blossom, Little Obelia, Nuttybub & Nittersing and Chucklebud & Wunkydoo. Featuring May Gibbs' original stories and hand-drawn illustrations, this edition brings to life the enchanting world of the gumnut babies and other bush characters for today's generation. Snugglepot and Cuddlepie set off looking to see a Human for the first time. Their adventures take them all across the bush introducing us to beloved characters and native bush creatures along the way. This hardback is the ultimate addition to any fan's collection. ...Show more
$25.00
NZD
Category: Childrens Picture
Discover the brilliant world of bears in this wonderful new book. Learn all about the eight different bears of the world, their likes, their homes and more. Who is the best climber and who is the fastest at catching fish? Expertly rendered in Katie Viggers'trademark charming and humorous style, this bo ok is the perfect introduction to bears around the world. ...Show more
$22.00
NZD
Category: Childrens Picture
From drawing and painting to collaging and printing, this book includes all kinds of art activities to engage budding artists and animal-lovers. Get creative as you blow-paint your own strange creatures, make handprint animals, or use paper and fingerprints to make greyhounds, giraffes, and tigers.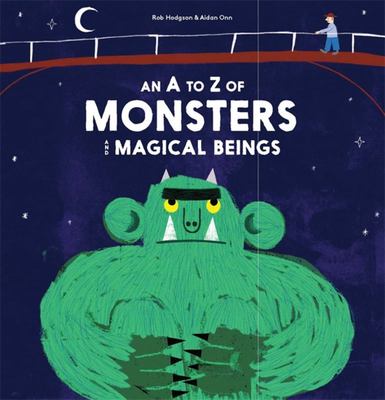 $30.00
NZD
Category: Childrens Picture
Do you know how to escape from a stalking werewolf? Have you always wanted to learn the difference between a hobgoblin and an imp, and do you know the secret to avoiding the sharp claws of the ancient Eloko monster?Learn all these brilliant facts and more with this guide to the strange, scary and wonder ful world of monsters and ancient mythical beings! ...Show more
$21.99
NZD
Category: Childrens Picture
Draw, paint, and collage all kinds of amazing patterns with this jam-packed activity book. Spark your imagination and get creative as you make maze patterns, tessellating patterns, mosaics, and even multi-colored marbling patterns.

$19.99
NZD
Category: Childrens Picture
Theres a bear in the window of the house across the street. Its tall and round, with great big feet! I wonder what I would see; if I were that bear, and that bear were me? From singer-songwriter June Pitman-Hayes comes a story and beautiful waiata in both English and Maori that celebrates the great tedd y bear hunt, that entertained thousands of children during lockdown in 2020. For fans of the best-selling Kia Ora you can be a Kiwi too and Kia Kaha! ...Show more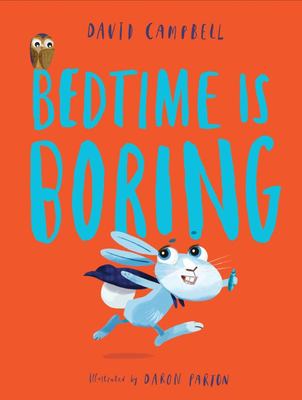 $21.99
NZD
Category: Childrens Picture
Billy Bunny REALLY doesn't want to go to bed. He's NOT tired! Not even a little bit. It may be bedtime, but Billy is NOT going quietly... See if Billy wins the bedtime battle in this hilarious sequel to Stupid Carrots, written by (a quite tired) David Campbell.  
$28.00
NZD
Category: Childrens Picture
This is where I stand. All day, every day. All night. Every night. A beautiful story centred around the statue of a WWI soldier which could be any soldier. The statue gives readers an insight into the soldiers memories of the war as well as what he has seen from his pedestal as the years have passed. ...Show more