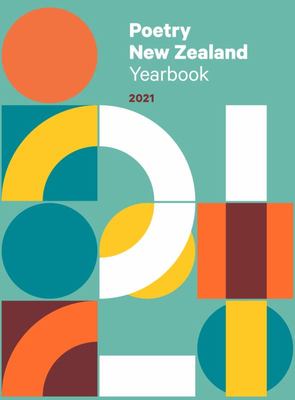 $40.00
NZD
Category: Childrens Poetry | Series: Poetry New Zealand Yearbook
Poetry New Zealand, this country's longest-running poetry magazine, showcases new writing from New Zealand and overseas. This issue, #55, features 182 poems by 129 poets, including Elizabeth Morton, Michele Leggott, essa may ranapiri, Bob Orr, Kiri Piahana-Wong, Jordan Hamel, David Eggleton and Mere Tai to, the winning entries in the Poetry New Zealand Prize, essays, and reviews of 25 new poetry books. Compiled in a time of pandemic, these are poems written -- in the words of editor Tracey Slaughter -- when 'the only line to follow was deeper in, darker down, to poetry. The page was the only safe place our breath could go.' ...Show more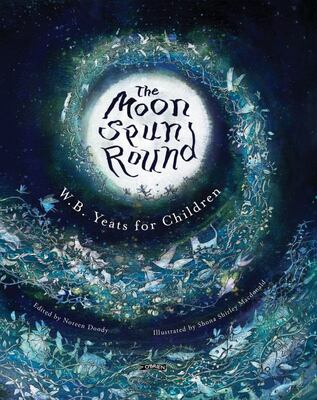 $30.00
NZD
Category: Childrens Poetry
Bringing the spirit and beauty of Yeats's writing to a whole new young audience This sumptuously illustrated book complements the carefully selected works of W.B. Yeats, which include poems, stories, a letter from childhood, and an account of his daughter Anne's memories of childhood.Including unpublish ed work, this gorgeous book draws on Yeats's preoccupation with magic, fairy lore, place, family and childhood. A mystical and magical tone that pervades the collection will enthral younger readers. ...Show more
My First Book of Haiku Poems
by Esperanza Ramirez-Christensen; Tracy Gallup (Illustrator)
$27.99
NZD
Category: Childrens Poetry
My First Book of Haiku Poems introduces children to inspirational works of poetry and art that speak of our connection to the natural world, and that enhance their own natural ability to see an entire universe in the tiniest parts of it. Each of these 20 classic poems by Issa, Shiki, Basho, and other gr eat haiku masters is paired with a stunning original painting that both portrays and inspires a child's inner life, and opens a door to the world of their imagination. A fully bilingual children's book, My First Book of Haiku Poems includes the original versions of the Japanese poems (in Japanese script and Romanized form) on each page alongside the English translation to form a complete cultural experience. Each haiku poem is accompanied by a "dreamscape" painting by award-winning artist Tracy Gallup that will be admired by children and adults alike. Commentaries offer parents and teachers ready-made "food for thought" to share with young readers and stimulate a conversation about each work. ...Show more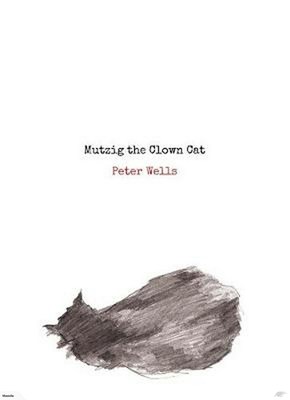 $17.50
NZD
Category: Childrens Poetry
Eccentric and charming, Mutzig the Clown Cat is the first ever book by Peter Wells. In 1981 he made 30 copies of this book by hand to celebrate a stray cat that wandered into his life and took over his heart. A small art book, tactile and inviting, with drawings by the author.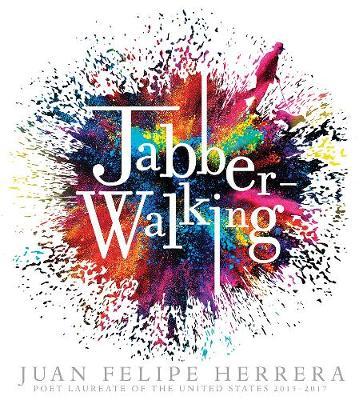 Jabberwalking
by Juan Felipe Herrera (Illustrator)
$23.00
NZD
Category: Childrens Poetry
Juan Felipe Herrera, the first Mexican-American Poet Laureate in the USA, is sharing secrets: how to turn your wonder at the world around you into weird, wild, incandescent poetry.   Can you walk and talk at the same time? How about Jabber Walk? Can you write and draw and walk and journal all at the s ame time? If not, you're in luck: exuberant, blue-cheesy cilantro man Juan Felipe Herrera, Poet Laureate of the United States, is here to teach you everything he knows about being a real-life, bonified, jabberwalking poet Jabberwalkers write and speak for themselves and others no matter where their feet may take them -- to jabberwalk is to be a poet on the move. And there's no stopping once you're a Jabberwalker, writing fast, fast, fast, scribble-poem-burbles-on-the-run. Scribble what you see Scribble what you hear It's all out there -- v monos ...Show more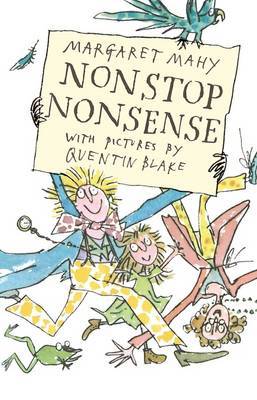 $14.99
NZD
Category: Childrens Poetry
This is a wonderfully witty collection of stories and rhyming nonsense from author and artist team, Margaret Majy and Quentin Blake. Lots of fun!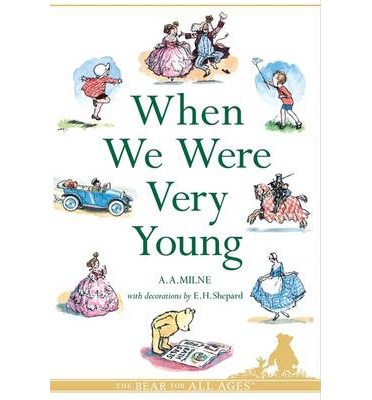 $20.00
NZD
Category: Childrens Poetry
"It's lovely rice pudding for dinner again!" Milne's poetry effortlessly transports the reader into a child's mind, with its wonders, tantrums and frustration at adults who seriously think rice pudding is appealing. Readers will remember these poems from their own childhood, and want to pass them on to the next generation. When We Were Very Young also features the very first appearance in print of Winnie-the-Pooh, in a delightful verse exploring the tribulations of stoutness for a philosophical teddy bear. First published 1924. Colouring of original illustrations by Mark Burgess 1989. ...Show more
Items per page:
1 - 7 of 7