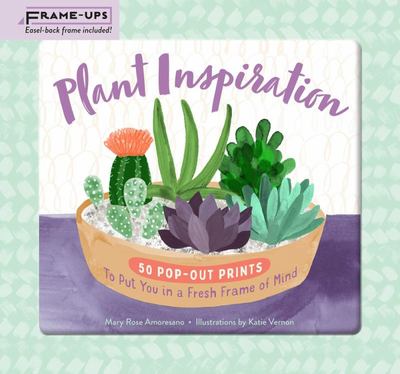 $39.99
NZD
Category: Diaries & Notebooks
From the visual variety of foliage to the wide range of artfully designed pots and planters, keeping houseplants is an addictive hobby that's enjoying a renaissance in popularity. In Plant Inspiration Frame-Ups, 50 beautifully illustrated affirmation cards take inspiration from the world of indoor plant s, with each card featuring clever plant-art interpretations of classic phrases. "Don't be afraid to take up space" is juxtaposed with a monstrous monstera plant engulfing a living room; "Take a moment to breathe" features a collection of air plants suspended in hanging planters; and "Create something" comes alive with an illustration of a spider plant sprouting many pups. Bright, whimsical, and uplifting, these cards call out to be displayed, and the Frame-Ups format makes it easy to do just that. With a pull-out tabletop frame included, you don't need to have a green thumb to display your favorite saying or swap it out for another whenever you need fresh perspective. ...Show more
$27.99
NZD
$29.99
(6% off)
Category: Diaries & Notebooks
Set out on a journey towards mindfulness and wellbeing with My Mindful Journal. Mindfulness means being fully present: aware of where we are and what we're doing. When we're mindful, we're less likely to get overwhelmed and more likely to feel calm and peaceful. My Mindful Journal is the perfect place to write down your thoughts, reflect on your day, plot your goals and find your calm. With inspirational quotes, mindfulness exercises, guided lists and doodles for colouring in, this journal will restore your soul. Pour your heart and words into My Mindful Journal, and find your path to zen     ...Show more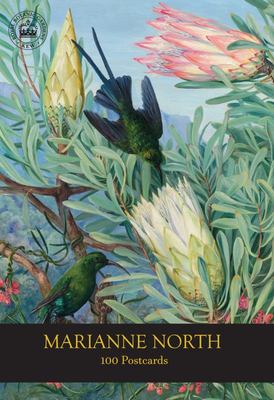 $39.99
NZD
Category: Diaries & Notebooks
An intrepid Victorian traveler and prolific painter, Marianne North produced more than eight-hundred paintings over her lifetime. She eschewed the soft pastels of typical botanical artists and instead painted entire landscapes using bold, hearty oil paints. Her collection is housed at Kew, where you can still see 848 of her paintings on display in an eponymous gallery.Marianne North 100 Postcards is a box overflowing with 100 of North's beautiful paintings. Each full-color postcard features a unique illustration from the collection and it includes plants from all over the world. What more fitting tribute to a globetrotter than to send one of her postcards from your own international (or even local) adventures? ...Show more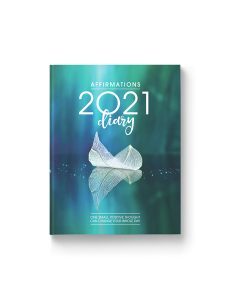 $30.00
NZD
Category: Diaries & Notebooks
Happy 2021! It's time to celebrate you. The inspirational, the curious, the loving, compassionate and productive you. Fill this beautiful diary with handwritten messages, your goals, beliefs and ambitions. Includes a theme for each month, weekly affirmations and points for living a happy and fulfilling life. Positive messages, stylish functionality and environmentally-conscious credentials! ...Show more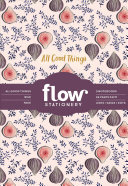 All Good Things Are Wild and Free Notebook Set
by Irene Smit; Astrid van der Hulst; Editors of Flow magazine; Valesca van Waveren (Illustrator)
$40.00
NZD
Category: Diaries & Notebooks | Series: Flow Ser.
Announcing a full line of stationery products from Flow magazine inspired by the quotation from Thoreau: "All good things are wild and free." A celebration of beauty, mindfulness, and the pure pleasures of paper, each of the items in this new line feature the beautiful artwork of Valesca van Waveren wit h its soft, rich palette and lovely details drawn from the natural world - of things that we like to think of are truly wild and free.   Three notebooks play on the theme with three titles: one is All Good Things, the second is Wild, and the third is Free. Bundled together and featuring one with lined paper, one dotted, and one graph, they're perfect for keeping notes, journaling, making to-do lists, and more.    Foil-stamped titles stamped on textured covers 64 pages each ...Show more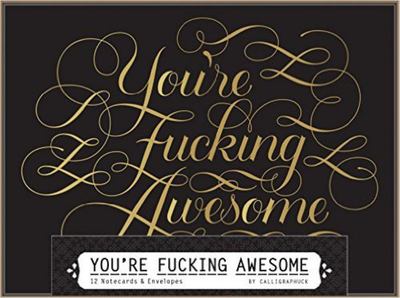 $29.99
NZD
Category: Diaries & Notebooks | Series: Calligraphuck
Profanity never looked so good! Featuring affectionate expletives in gold foil-stamped calligraphy on black, these eye-catching notecards are a delightful way to express one's true feelings—with humour and style. Card interiors are white for easy writing.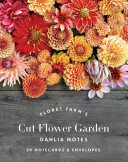 $29.99
NZD
Category: Diaries & Notebooks
The lush beauty of Floret Flower Farm is captured in these beautiful cards featuring photographs of magnificent dahlia blooms. A lovely greeting for birthdays, a thank you, or a cheerful hello to a friend, these garden-fresh cards are sure to brighten any recipient's day.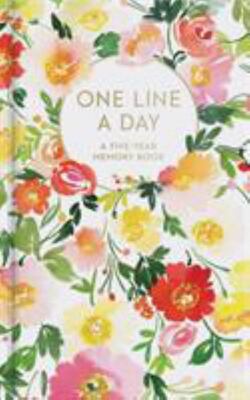 $34.99
NZD
Category: Diaries & Notebooks | Series: One Line a Day Ser.
This sweet new version of our classic bestselling One Line a Day memory book features vibrant floral watercolor artwork on its cover and within. With foil-stamped accents, gilded page edges, and a silky ribbon marker, this strikingly beautiful five-year diary brings unexpected joy and reflection to each day, and makes an exceptional gift for Mother's Day, graduations, and all sorts of springlike celebrations. ...Show more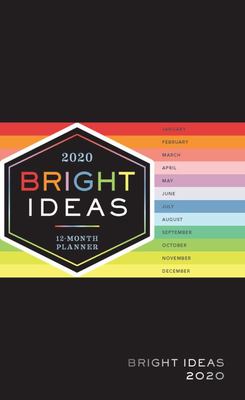 $39.99
NZD
Category: Diaries & Notebooks | Series: Bright Ideas Ser.
Organize your year in color with this brilliant planner featuring 12 unique colors for each month. Colorful taglines throughout add vibrancy to every day of the year.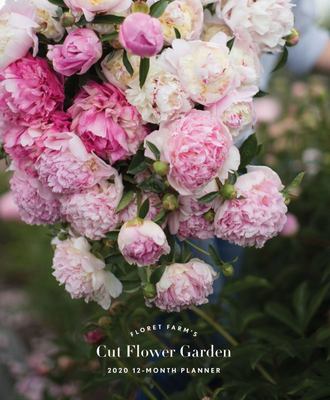 $50.00
NZD
Category: Diaries & Notebooks
Photographs by Chris Benzakein. From bestselling author and flower farmer Erin Benzakein, a user-friendly daily planner filled with lush photography of magnificent blooms, seasonal gardening tips, a convenient pocket, and monthly tabs for easy reference.