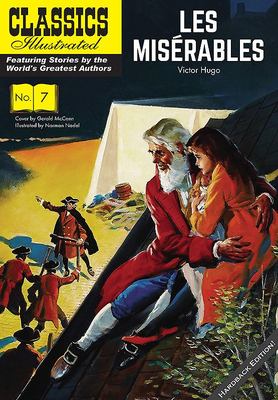 Les Miserables
by Victor Hugo; Gerald McCann (Illustrator); Norman Nodel (Illustrator)
$16.99
NZD
$27.99
(39% off)
Category: Fiction Classics | Series: Classics Illustrated Vintage Replica Hardcover Ser.
This is a reproduction of a book published before 1923. This book may have occasional imperfections such as missing or blurred pages, poor pictures, errant marks, etc. that were either part of the original artifact, or were introduced by the scanning process. We believe this work is culturally importa nt, and despite the imperfections, have elected to bring it back into print as part of our continuing commitment to the preservation of printed works worldwide. We appreciate your understanding of the imperfections in the preservation process, and hope you enjoy this valuable book. ++++ The below data was compiled from various identification fields in the bibliographic record of this title. This data is provided as an additional tool in helping to ensure edition identification: ++++ Les Mis rables; Les Mis rables; Victor Hugo Victor Hugo Lacroix Verboeckhoven, 1862 ...Show more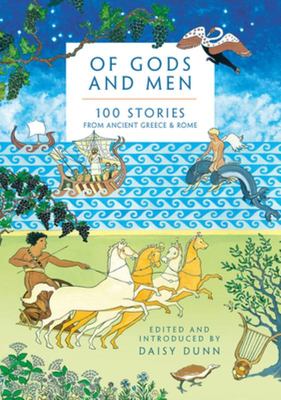 $55.00
NZD
Category: Fiction Classics | Reading Level: near fine
Daisy Dunn offers a deeply researched collection of stories reflecting the eclectic richness and depth of the classical literary canon. Striking a balance between the 'classic classic' (such as Dryden's translation of the Aeneid) and the less familiar or expected, Of Gods and Men ranges from the epic po etry of Homer to the histories of Arrian and Diodorus Siculus and the sprawling Theogonyof Hesiod; from the tragedies of Aeschylus and Euripides to the biographies of Suetonius and Plutarch and the pen portraits of Theophrastus; and from the comedies of Plautus to the the fictions of Petronius and Apuleius. Of Gods and Men is embellished by translations from writers as diverse as Queen Elizabeth I (Boethius), Percy Bysshe Shelley (Plato), Walter Pater (Apuleius's Golden Ass), Lawrence of Arabia (Homer's Odyssey), Louis MacNeice (Aeschylus's Agamemnon) and Ted Hughes (Ovid's Pygmalion), as well as a number of accomplished translations by Daisy herself. ...Show more
$13.99
NZD
Category: Fiction Classics | Series: Popular Penguins Ser.
Bringing to life the subterfuge and double-dealing of Roman nobility, Robert Graves's I, Claudius brings the ancient world to life with startling clarity and meticulous realism. This Penguin Modern Classics edition is a includes an introduction by Barry Unsworth.Despised for his weakness and regarded by his family as little more than a stammering fool, the nobleman Claudius quietly survives the intrigues, bloody purges and mounting cruelty of the imperial Roman dynasties. In I, Claudiushe watches from the sidelines to record the reigns of its emperors- from the wise Augustus and his villainous wife Livia to the sadistic Tiberius and the insane excesses of Caligula. Written in the form of Claudius' autobiography, this is the first part of Robert Graves's brilliant account of the madness and debauchery of ancient Rome, and stands as one of the most celebrated, gripping historical novels ever written.If you enjoyed I, Claudius, you might like Graves's sequel Claudius the God, also available in Penguin Modern Classics.'An imaginative and hugely readable account of the early decades of the Roman Empire ... racy, inventive, often comic'Daily Telegraph'Still an acknowledged masterpiece and a model for historical fiction ... sympathetic and intensely involving- a great feat of imagination'Hilary Mantel, author of Wolf Hall ...Show more
$14.00
NZD
Category: Fiction Classics | Series: Popular Penguins Ser. | Reading Level: good
'One of the greatest books about growing up' James Wood, Guardian 'You girls are my vocation . . . I am dedicated to you in my prime' Miss Jean Brodie is a schoolmistress with a difference. She is proud, cultured and romantic but her educational ideas are highly progressive and even deeply shocking. So when she decides to transform a group of 'special girls' into the crème de la crème at Marcia Blaine School they are soon known, perhaps suspiciously, as the Brodie set. Introduced to an unsettling world of adult games and curious intrigues, the Brodie Set know that they are privileged. Yet there is a price to pay - they must give Miss Brodie their undivided loyalty . . . 'The most gifted and innovative British novelist of her generation' David Lodge, The New York Times 'Spark's novels linger in the mind as brilliant shards' John Updike, New Yorker ...Show more
$24.99
NZD
Category: Fiction Classics
The year is 1866 and the Pacific Ocean is being terrorized by a deadly sea monster. The U.S. government dispatches marine life expert Professor Aronnax on an extended voyage to investigate this new threat. He discovers not a monster, but a marvelous submarine vessel piloted by a deadly captain with a se cret agenda. ¶Heralded as the father of modern science fiction, Jules Verne demonstrates his powers of predictive intuition in this classic underwater adventure. ...Show more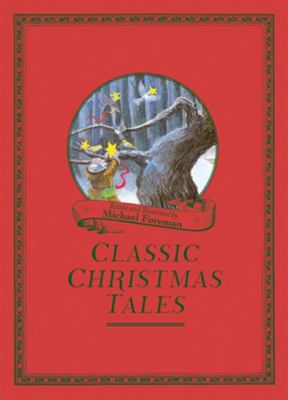 $18.00
NZD
$26.99
(33% off)
Category: Fiction Classics
Includes: The Twelve Days of Christmas, Good King Wenceslas, The Snow Man (Hans Christian Andersen), On the Prairie (excerpt from Laura Ingalls Wilder), The Gift of the Magi, Stopping By Woods on a Snowy Evening, Christmas Underground (excerpt from The Wind in the Willows), The Night BeforeChristmas and many more. ...Show more
$13.99
NZD
Category: Fiction Classics | Series: Popular Penguins Ser.
Bill Masen, bandages over his wounded eyes, misses the most spectacular meteorite shower England has ever seen. Removing his bandages the next morning, he finds masses of sightless people wandering the city. He soon meets Josella, another lucky person who has retained her sight, and together they leave the city, aware that the safe, familiar world they knew a mere twenty-four hours before is gone forever. ...Show more
$20.00
NZD
Category: Fiction Classics | Series: Macmillan Collector's Library
Designed to appeal to the book lover, the Macmillan Collector's Library is a series of beautifully bound pocket-sized gift editions of much loved classic titles. Bound in real cloth, printed on high quality paper, and featuring ribbon markers and gilt edges, Macmillan Collector's Library are books to lo ve and treasure. Karl Marx's Communist Manifesto, first printed just before the French revolution of 1848, is his most accessible and famous work. In his powerful call to arms, Marx expounds his famous theory that class struggle is the real determinant of historical change. Next in this volume comes his treatise, Wages, Price and Profit, written in 1865, which serves as an accessible introduction to the ideas which Marx went on to develop in Capital, his masterful, multi volume analysis of how the world was irreversibly changed by the industrial revolution. This Macmillan Collector's Library edition contains the most salient extracts from his great work, selected and introduced by Hugh Griffith. Whilst old-style Marxism is now dead and buried, today's conflicts within capitalism are as sharp as ever and Marx's brilliant, painstaking writings remain disturbingly relevant. ...Show more
$20.34
NZD
Category: Fiction Classics | Series: Macmillan Collector's Library
The Scarlet Pimpernelby Baroness Emmuska OrczyIn 1792, when the hated aristocrats were being mowed down in France by Madame Guillotine, an intrepid Englishman hid his identity under the nom-de-guerre of "The Scarlet Pimpernel," and headed a band of twenty noblemen whose object was to save as many of the French aristocracy as possible. ...Show more