$26.00
NZD
Category: Fiction Literature
On a summer's day in 1596, a young girl in Stratford-upon-Avon takes to her bed with a sudden fever. Her twin brother, Hamnet, searches everywhere for help. Why is nobody at home? Their mother, Agnes, is over a mile away, in the garden where she grows medicinal herbs. Their father is working in London. Neither parent knows that Hamnet will not survive the week. Hamnet is a novel inspired by the son of a famous playwright: a boy whose life has been all but forgotten, but whose name was given to one of the most celebrated plays ever written. ...Show more
$37.99
NZD
Category: Fiction Thriller | Series: Paul Samson Spy Thriller Ser.
Heart-stopping international spy thriller from 'An espionage master' (Charles Cumming) starring ex-MI6 officer Paul Samson for fans of Mick Herron, Lee Child and John le Carre Ex-MI6 officer Paul Samson prefers to work privately these days. He has been tasked with guarding a young woman, Joni Freemantle . He doesn't know who she is, or why she's important, but the money's good enough for him not to dig too deeply. Then a shooter disguised as a homeless man abducts her before his eyes and Samson wishes he'd asked more questions. When his former colleague, Robert Harland, is found dead, the news comes with the threat that Samson's own life - and that of others he holds dear - is on the line. Samson is sure he knows why there's a target on his back. What he doesn't know is who put it there - the Americans or the Russians? Two things quickly become clear. One, it was a big mistake to lose Freemantle. And two, Robert Harland, ever the consummate spy, has one final, crucial part to play from beyond the grave. ...Show more
$30.00
NZD
$36.01
(16% off)
Category: Fiction Contemporary
Every week we would disinvent something. This week it would be plastic. Next week it would be the aeroplane. I stood outside the supermarket and handed out flyers, which people kindly refused as they left carrying large packs of bottled water.' The short history of the Disinvent Movement is told by its creator as she looks back on her life in New Zealand, France, Switzerland and other countries. Intertwined with the movement are her efforts to find a way 'inside' - an entry point to the system in which so many others seem to be living happily. But once you're in, what if you want to escape? How do you disinvent the all-encompassing structure of a violent marriage? The Disinvent Movement is a brilliantly original and poignant first novel, both elliptical and direct, about how we dismantle and remake our stories - and re-cast the people who occupy the most important roles in our lives - in hopes of finding sanctuary. ...Show more
$37.99
NZD
Category: Fiction Contemporary
In this blinding debut, Robert Jones Jr. blends the lyricism of Toni Morrison with the vivid prose of Zora Neale Hurston to characterise the forceful, enduring bond of love, and what happens when brutality threatens the purest form of serenity. The Halifax plantation is known as Empty by the slaves who work it under the pitiless gaze of its overseers and its owner, Massa Paul. Two young enslaved men, Samuel and Isaiah dwell among the animals they keep in the barn, helping out in the fields when their day is done. But the barn is their haven, a space of radiance and love - away from the blistering sun and the cruelty of the toubabs - where they can be alone together. But, Amos - a fellow slave - has begun to direct suspicion towards the two men and their refusal to bend. Their flickering glances, unspoken words and wilful intention, revealing a truth that threatens to rock the stability of the plantation. And preaching the words of Massa Paul's gospel, he betrays them. The culminating pages of The Prophets summon a choral voice of those who have suffered in silence, with blistering humanity, as the day of reckoning arrives at the Halifax plantation. Love, in all its permutations, is the discovery at the heart of Robert Jones Jr's breathtaking debut, The Prophets.   ...Show more
$37.00
NZD
Category: Fiction Contemporary
The #1 New York Times bestselling author of A Spark of Light returns with a thought-provoking and otherworldly new novel about the fates that we choose for ourselves and what happens when we have the chance to choose again. Dawn Edelstein knows everything there is to know about dying. She specialises i n helping her clients make peace with the end of their lives. But as she's flying home from her latest case, she is forced to confront her own mortality for the first time. Instead of seeing her brilliant quantum physicist husband and their beloved daughter flash before her eyes in what she assumes are her last moments, only one face is shockingly clear: Wyatt Armstrong. Safely on the ground, Dawn now faces a desperate decision. Should she return to Boston, her family and the life she knows, or journey back to an Egyptian archaeological site she left over a decade earlier, reconnect with Wyatt, and finally finish her abandoned magnum opus, The Book of Two Ways? As the story unfolds, Dawn must confront the questions she's never truly answered: What does a life well-lived look like? When we depart this earth, what do we leave behind of ourselves? And who would you be if you hadn't turned out to be the person you are right now?   ...Show more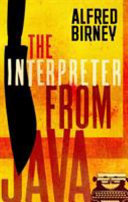 $35.00
NZD
Category: Fiction Contemporary
'What a great novel, its language and storytelling so light but also raw and lyrical. A tremendous writer. Read this book' ADRIAAN VAN DIS. Alan Nolan discovers his father's memoirs and learns the truth about the violent man he despised. In this unsparing family history, Alan distils his father's life i n the Dutch East Indies into one furious utterance. He reads about his work as an interpreter during the war with Japan, his life as an assassin, and his decision to murder Indonesians in the service of the Dutch without any conscience. How he fled to the Netherlands to escape being executed as a traitor and met Alan's mother soon after. As he reads his father's story Alan begins to understand how war transformed his father into the monster he knew. Birney exposes a crucial chapter in Dutch and European history that was deliberately concealed behind the ideological facade of postwar optimism. Readers of this superb novel will find that it reverberates long afterwards in their memory. ...Show more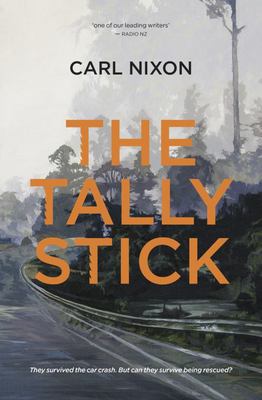 $36.00
NZD
Category: Fiction Crime | Reading Level: near fine
A compulsive and chilling novel about subjugation, survival and the meaning of family. The car containing the four sleeping children left the earth. From the top of the wooded bluff, where the rain-slick road had curved so treacherously, down to the swollen river at the base of the cliff, was easily six ty feet. There was no moon that night, only low, leaden cloud clogging the sky. As if suspended, the car hung in the air for a fraction - of a fraction - of a moment . . . John Chamberlain has brought his family to New Zealand from the UK. Before he starts his new job, he takes them on a driving holiday. The car skids over the road and hurtles off a cliff. The year is 1978. In 2010 the remains of John's older son have been discovered in a remote part of the West Coast, showing he lived for four years after the family disappeared. Found alongside him are his father's watch and what turns out to be a tally stick, a piece of wood scored across, marking items of debt. How had he survived and then died? Where was the rest of his family? And what did the tally stick signify? ...Show more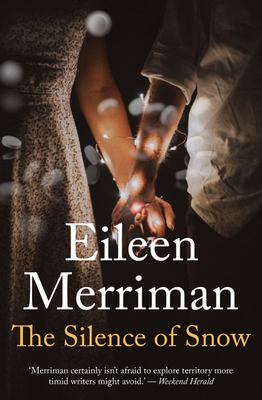 $36.00
NZD
Category: Fiction Contemporary | Reading Level: very good
A compelling love story about facing one's demons, self-medication and finding the strength to carry on, even when it seems that all is lost. Almost qualified as an anaesthetic consultant, Rory McBride is adrift. Since a routine anaesthetic went horribly wrong, he has been plagued by sleeplessness, flas hbacks, and escalating panic attacks. Jodi Waterstone has only just started work as a first-year doctor at the same hospital in Nelson, and the night shifts, impossible workload and endless hours on duty make learning the multiple new procedures difficult. Both are trying to keep in control of their lives, but Rory starts to self-prescribe sleeping pills and sedatives to help him get through the nights . . . and the days, especially when having to administer anaesthetics to children in theatre. Before long, the sedatives aren't enough and he begins to inject propofol, a potent anaesthetic agent. Can Jodi save him from himself? ...Show more
$37.99
NZD
Category: Fiction Contemporary | Reading Level: Adult
Booker Prize Winner 2020. It is 1981. Glasgow is dying and good families must grift to survive. Agnes Bain has always expected more from life. She dreams of greater things: a house with its own front door and a life bought and paid for outright (like her perfect, but false, teeth). But Agnes is abando ned by her philandering husband, and soon she and her three children find themselves trapped in a decimated mining town. As she descends deeper into drink, the children try their best to save her, yet one by one they must abandon her to save themselves. It is her son Shuggie who holds out hope the longest. Shuggie is different. Fastidious and fussy, he shares his mother's sense of snobbish propriety. The miners' children pick on him and adults condemn him as no' right. But Shuggie believes that if he tries his hardest, he can be normal like the other boys and help his mother escape this hopeless place. Douglas Stuart's Shuggie Bain lays bare the ruthlessness of poverty, the limits of love, and the hollowness of pride. A counterpart to the privileged Thatcher-era London of Alan Hollinghurst's The Line of Beauty, it also recalls the work of Édouard Louis, Frank McCourt, and Hanya Yanagihara. It is a blistering debut by a brilliant novelist with a powerful and important story to tell.     ...Show more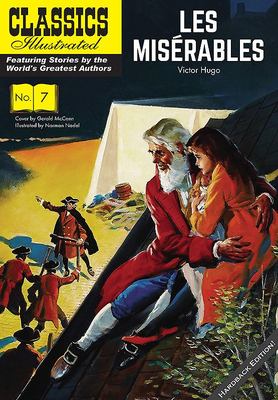 Les Miserables
by Victor Hugo; Gerald McCann (Illustrator); Norman Nodel (Illustrator)
$16.99
NZD
$27.99
(39% off)
Category: Fiction Classics | Series: Classics Illustrated Vintage Replica Hardcover Ser.
This is a reproduction of a book published before 1923. This book may have occasional imperfections such as missing or blurred pages, poor pictures, errant marks, etc. that were either part of the original artifact, or were introduced by the scanning process. We believe this work is culturally importa nt, and despite the imperfections, have elected to bring it back into print as part of our continuing commitment to the preservation of printed works worldwide. We appreciate your understanding of the imperfections in the preservation process, and hope you enjoy this valuable book. ++++ The below data was compiled from various identification fields in the bibliographic record of this title. This data is provided as an additional tool in helping to ensure edition identification: ++++ Les Mis rables; Les Mis rables; Victor Hugo Victor Hugo Lacroix Verboeckhoven, 1862 ...Show more
$37.99
NZD
Category: Fiction Historical
Midsummers Eve, 1670. A wealthy man waits outside a poor London warehouse to meet with Alinor, the woman he failed twenty-one years before. He has everything to offer, wealth, land, status, and he believes she has the only thing he cannot buy: his son and heir. The warehouse is failing, clinging on to poor business in Restoration London--a city gone mad for pleasure. But will Alinor and her family sell-out to Sir James? Meanwhile in New England, Alinor's brother Ned, who rebelled against the Crown, cannot find justice in the New World, as the King's revenge stretches across the Atlanic and turns the pioneers against each other and against the native Americans. A beautiful widow, Livia, arrives from Venice, telling them Alinor's son, Rob, has drowned and that she needs the family's help with a profitable new trade. She will import beautiful statues of marble and bronze to fuel the classical craze among the wealthy landowners. She enchants the warehouse family with her son, their new heir; her sensual carefree warmth; and promises of wealth to come. She captures Sir James and spins them all into a mesh of deceit which only the brave little daughter of the warehouse can break. Sarah searches for the truth about Livia in Venice bringing home the stunning denouement to this, the second book in the Fairmile series.   ...Show more
$35.00
NZD
Category: Fiction Historical | Series: The\Last Kingdom Ser.
THE FINAL BATTLE AWAITS... The epic conclusion to the globally bestselling historical series, coming October 2020. England is under attack. Chaos reigns. Northumbria, the last kingdom, is threatened by armies from all sides, by land and sea - and only one man stands in their way. Torn between loyalty and sworn oaths, the warrior king Lord Uhtred of Bebbanburg faces his greatest ever battle - and prepares for his ultimate fate...   ...Show more