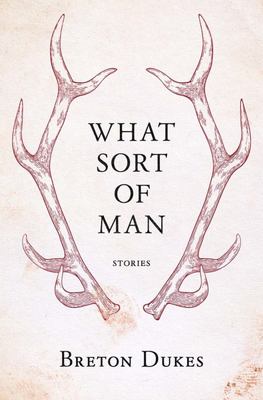 $30.00
NZD
Category: Anthologies and Essays | Reading Level: near fine
A young father high on Ritalin longs to leap into the tiger enclosure. A teacher who has been stood down for accessing porn on a school computer wants to re-establish contact with his teenage daughter. A carer out on a day trip is desperate to find a working toilet for his adult charge. What Sort of Man is a potent collection of stories that goes head to head with the crisis of contemporary masculinity, and is as exhilarating as it is harrowing. ...Show more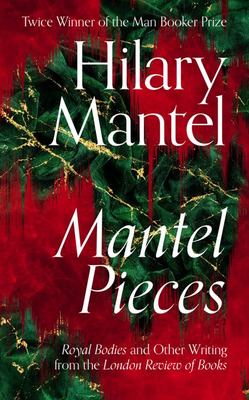 $44.99
NZD
Category: Anthologies and Essays
In 1987, when Hilary Mantel was first published in the London Review of Books, she wrote to the editor, Karl Miller, 'I have no critical training whatsoever, so I am forced to be more brisk and breezy than scholarly.' This collection of twenty reviews, essays and pieces of memoir from the next three dec ades, tells the story of what happened next. Her subjects range far and wide: Robespierre and Danton, the Hite report, Saudi Arabia where she lived for four years in the 1980s, the Bulger case, John Osborne, the Virgin Mary as well as the pop icon Madonna, a brilliant examination of Helen Duncan, Britain's last witch. There are essays about Jane Boleyn, Charles Brandon, Christopher Marlowe and Margaret Pole, which display the astonishing insight into the Tudor mind we are familiar with from the bestselling Wolf Hall Trilogy. Her famous lecture, 'Royal Bodies', which caused a media frenzy, explores the place of royal women in society and our imagination. Here too are some of her LRB diaries, including her first meeting with her stepfather and a confrontation with a circus strongman. Constantly illuminating, always penetrating and often very funny, interleaved with letters and other ephemera gathered from the archive, Mantel Pieces is an irresistible selection from one of our greatest living writers. ...Show more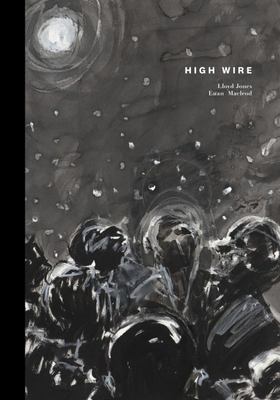 High Wire
by Lloyd Jones; Euan Macleod
$45.00
NZD
Category: Anthologies and Essays | Series: Korero Ser.
High Wire brings together Booker finalist writer Lloyd Jones and artist Euan Macleod. It is the first of a series of picture books written and made for grownups and designed to showcase leading New Zealand writers and artists working together in a collaborative and dynamic way. In High Wire the narrato rs playfully set out across the Tasman, literally on a high wire. Macleod's striking drawings explore notions of home, and depict homeward thoughts and dreams. High Wire also enters a metaphysical place where art is made, a place where any ambitious art-making enterprise requires its participants to hold their nerve and not look down. It's a beautifully considered small book which richly rewards the reader and stretches the notion of what the book can do. ...Show more
$35.00
NZD
Category: Anthologies and Essays
All around us, nature is turning, growing...and working. Every day, hour by hour, magical transformations happen right in front of you. But it's not always easy to see them... Discover 50 nature stories, paused just long enough for you to watch them unfold. Then go outside and explore... and see what yo u find when you take the time to slow down. ...Show more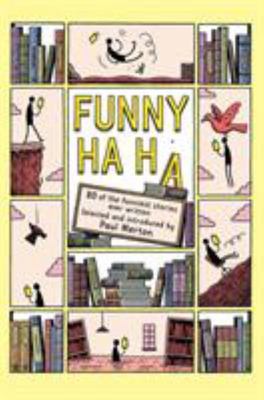 $55.00
NZD
Category: Anthologies and Essays
80 of the funniest stories ever written, selected and introduced by comedian and broadcaster Paul Merton. From Anton Chekhov to Ali Smith, from P.G. Wodehouse to Nora Ephron, the greatest writers are those who know how to have a laugh. Here, award-winning comedian and broadcaster Paul Merton brings tog ether his 100 favourite funny stories. Whether it's the surreal, slap-stick, gross-out or sly wit that makes you laugh, there's a story here to tickle every funny bone. From prize-winners and literary giants, to stand-up stars and rising talents, this brilliant anthology is guaranteed to cheer your day. ...Show more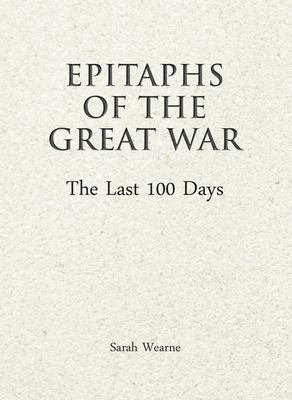 $29.99
NZD
Category: Anthologies and Essays | Series: Epitaphs of the Great War Ser.
Epitaphs of the Great War: The Last 100 Days is the third instalment in a collection that presents headstone inscriptions from the graves of soldiers killed during World War I. Limited by the Imperial War Graves Commission to sixty-six characters, these inscriptions are masterpieces of compact emotion c ontaining as they do the distilled essence of thousands of responses to the war. Their enforced brevity, however, means that many inscriptions relied on the reader being able to pick up on very brief references, allusions, and quotations that would likely elude contemporary readers. In this selection of one hundred inscriptions from the battlefield cemeteries, historian Sarah Wearne presents the inscriptions with supporting contextual information--religious, literary, or personal--to enable us for the first time in a century to truly hear the voices of the bereaved. This volume is perhaps the most tragic of the set, presenting epitaphs for those killed in France and Flanders during the period commonly known as the last hundred days of the war, a period from August 8 to November 11, 1918, a time when the end was clearly in sight, yet men continued to fight and die. ...Show more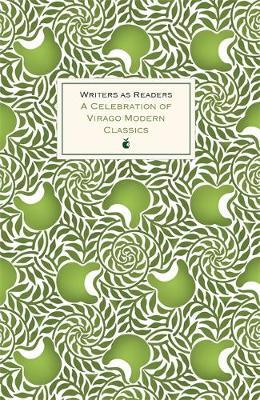 $39.99
NZD
Category: Anthologies and Essays | Series: Virago Modern Classics Ser. | Reading Level: near fine
Margaret Drabble | Beryl Bainbridge | Angela Carter | Maggie O'Farrell | Elizabeth Jane Howard | A. S. Byatt | Penelope Lively | Sarah Waters | Jonathan Coe | Diana Souhami | Jilly Cooper | Elizabeth Bowen | Mark Bostridge | Alexander McCall Smith | Sarah Dunant | Rachel Cooke | Zadie Smith | Anita Desa i | Sophie Dahl | Clare Boylan | Paula McLain | Diana Athill | Marina Lewycka | Claire Messud | Michèle Roberts | Simon Russell Beale | Amanda Craig | Hilary Mantel | Elizabeth Taylor | Ali Smith | Linda Grant | Jane Gardam | Julie Burchill | Carmen Callil | Helen Oyeyemi | Marian Keyes | Nora Ephron | Sandi Toksvig | Kate Saunders Writers as Readers is a celebration of forty years of the Virago Modern Classics list. Started in 1978, Virago Modern Classics is dedicated to the rediscovery and championing of women writers, challenging the often narrow definition of 'classic'. In this collection, forty of the most significant writers of the past century tell us about one of their favourite writers by introducing books from the Virago Modern Classics collection, offering a glimpse at the treasures that have been published over the past four decades: they may be great works of literature; they may be wonderful period pieces; they may reveal particular aspects of women's lives; they may be classics of comedy, storytelling, diary-writing or autobiography. ...Show more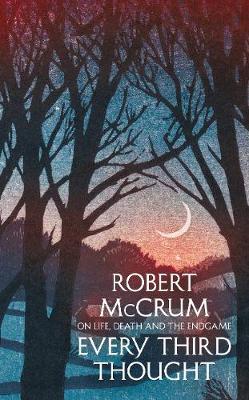 $37.99
NZD
Category: Anthologies and Essays
'Thoughtful, subtle, elegantly clever and oddly joyous, Every Third Thought is beautiful' Kate Mosse In 1995, at the age of forty two, Robert McCrum suffered a dramatic and near-fatal stroke, the subject of his acclaimed memoir My Year Off. Ever since that life-changing event, McCrum has lived in the sh adow of death, unavoidably aware of his own mortality. And now, twenty-one years on, he is noticing a change: his friends are joining him there. Death has become his contemporaries' every third thought. The question is no longer 'who am I?' but 'how long have I got?' and 'what happens next?' With the words of McCrum's favourite authors as travel companions, Every Third Thought, takes us on a journey through a year and towards death itself. As he acknowledges his own and his friends' ageing, McCrum confronts an existential question: in a world where we have learnt to live well at all costs, can we make peace with what Freud calls 'the necessity of dying'? Searching for answers leads him to others for advice and wisdom, and Every Third Thought is populated by the voices of brain surgeons, psychologists, cancer patients, hospice workers, writers and poets. Witty, lucid and provocative, Every Third Thought is an enthralling exploration of what it means to approach the 'end game', and begin to recognize, perhaps reluctantly, that we are not immortal. Deeply personal and yet always universal, this is a book for anyone who finds themselves preoccupied by matters of life and death. It is both guide and companion. ...Show more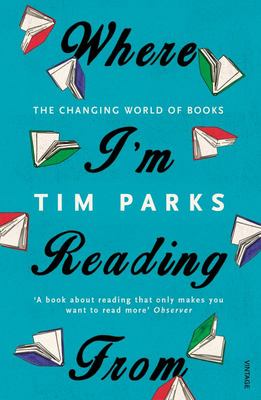 $26.00
NZD
Category: Anthologies and Essays
Should you finish every book you start? How has your family influenced the way you read? What is literary style? How is the Nobel Prize like the World Cup? Why do you hate the book your friend likes? Is writing really just like any other job? What happens to your brain when you read a good book? As a no velist, translator and critic, Tim Parks is well-placed to investigate any questions we have about books and reading. In this collection of lively and provocative pieces he talks about what readers want from books and how to look at the literature we encounter in a new light. These pieces were originally published as columns in the New York Review of Books. ...Show more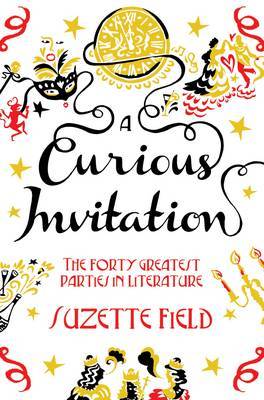 $25.00
NZD
Category: Literary Criticism
Since ancient times human beings have gathered together for social purposes. And since not very long after that writers have written about these occasions. The party is a useful literary device, not only for social comment and satire, but as an occasion where characters can meet, fall in love, fall out or even get murdered. A Curious Invitation features forty of the greatest fictional festivities. Some of these parties are depictions of real events, like the Duchess of Richmond's Ball on the eve of battle with Napoleon in Thackeray's Vanity Fair; others draw on the author's experience of the society they lived in, such as Lady Metroland's party in Evelyn Waugh's Vile Bodies; while yet others come straight from the writer's bizarre imagination, like Douglas Adams' flying party above an unknown planet from The Hitchhiker's Guide to the Galaxy. Suzette Field offers you the chance to gatecrash these parties, spanning most of the history of human civilization, seen through the eyes of the world's greatest writers. ...Show more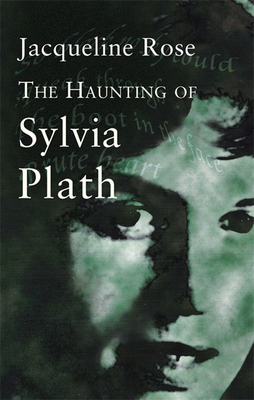 $30.00
NZD
Category: Literary Criticism | Series: Virago Modern Classics
Since her suicide in 1963 at the age of 30, Sylvia Plath has become a strange icon. This book addresses why this is the case and what this tells us about the way culture picks out important writers. The author argues that without a concept of fantasy we can understand neither Plath's work nor what she h as come to represent. She proposes that no writer demonstrates more forcefully than Plath the importance of inner psychic life for the wider sexual and political world. By the author of Sexuality in the Field of Vision. ...Show more