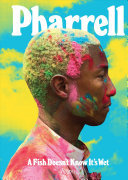 $125.00
NZD
Category: Music
Following Rizzoli's best-selling Pharrell: Places and Spaces I've Been, this volume documents the continuing adventures in art and design of one of the most influential figures in contemporary music and popular culture. Lavishly illustrated with 250 photographs and illustrations, this book features Phar rell Williams's prolific and ever-expanding body of work in a graphic language all his own. Straddling art, design, and hip-hop, Pharrell's creative output is without peer or precedent. By playing off different disciplines--music, fashion, and contemporary art--Pharrell has redefined the role of the contemporary artist, blazing a trail for other musicians and cultural figures. Expanding on themes covered in Places and Spaces I've Been, this book gathers a new group of collaborators. Engaging Pharrell in conversation, talents as diverse as Karl Lagerfeld and Takashi Murakami position Pharrell's work within contemporary visual and material culture.   The worldwide success of the song "Happy" to his soundtrack and production credit for the Oscar-nominated film Hidden Figures bookend a volume devoted to Pharrell's mastery of artistic collaboration. Featuring work with artists as diverse as JR, Alex Katz, Mr., and Daniel Arsham, the book highlights recent projects and designs for Chanel, Moncler, Moynat, and Adidas. But at the heart is the visual language that Pharrell has built around his Ice Cream/Billionaire Boys Club clothing line, which integrates streetwear into the design of apparel, accessories, limited-edition toys, and skate graphics. This alone makes the book a must-have collectible. ...Show more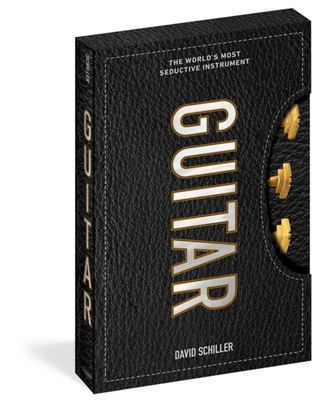 $79.99
NZD
Category: Music
Celebrate the significance, the magic, and the mojo of the world's most seductive instrument.   An obsessive, full-color book presented in an irresistible slipcase, Guitar features 200 instruments in stunning detail. Here are icons, like Prince's Yellow Cloud, Willie Nelson's "Trigger," Muddy Water's Th underbird, and "Rocky," lovingly hand-painted by its owner, George Harrison. Historic instruments--Fender's Broadcaster, Les Paul's "Log," the Gibson Nick Lucas Special, the very first artist model. Hand-carved archtops, pinnacles of the luthier's art, from John D'Angelico to Ken Parker. Stunning acoustics from a new wave of women builders, like Rosie Heydenrych of England, who's known to use 5,000-year-old wood retrieved from a peat bog. And quirky one-of-a-kind guitars, like Linda Manzer's Pikasso II--four necks, 42 strings, and a thousand pounds of pressure.   Marrying pure visual pleasure with layers of information, Guitar is a glorious gift for every guitar-lover ...Show more

$23.00
NZD
Category: Music | Series: In Pictures Ser.
The best-selling band in history, with sales of over a billion, The Beatles - John Lennon, Paul McCartney, George Harrison and Ringo Starr - have had more number-one albums and sold more singles in the UK than any other act, and achieved more sales in the USA than any other artist. They became one of th e most critically acclaimed acts in popular music. Formed in Liverpool in 1960, The Beatles had their roots in skiffle and 1950s rock 'n' roll, but as their career progressed they dabbled in many musical forms, including pop ballads and psychedelic rock. In the early days, they honed their skills playing clubs in their hometown and Hamburg, Germany, while manager Brian Epstein polished their act. He brokered a record deal with EMI producer George Martin, who helped the band make the most of their musical potential. SALES POINTS: * A nostalgic and affectionate look at Britain's most famous pop group * Including almost 300 photographs from the extensive Mirrorpix archives * The Beatles remain the best-selling band in history, with over a billion sales 275 colour and b/w photographs ...Show more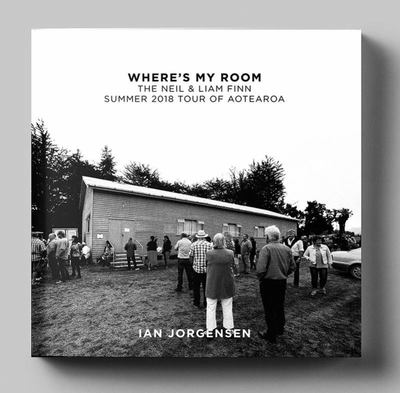 $49.99
NZD
Category: Music
In the summer of 2018 Neil & Liam Finn teamed up with A Low Hum for a tour that took them to spots even the most ardent of Kiwi nomads would be hard-placed to point out on a map - communities such as Purekireki, Tauhei, Tirohanga, Himatangi Beach and Absurdistan. It was a way to connect with audienc es often neglected by touring musicians combined with an epic summer road-trip.'Where's My Room' was both a vacation for the Finns and their friends and a celebration of that li'l kiwi battler, the community hall. Nineteen shows in all, the tour stretched throughout January and saw Neil and Liam Finn debut live a wealth of material from their new collaborative album, Lightsleeper, as well as digging into the various band members' envious and deep back catalogue of hits.Utilising his privileged position as promoter and tour manager, notorious music photographer Ian Jorgensen captured intimate moments of the Finns, crew and the visited communities on 35mm film. His candid portraiture documents the tour behind-the-scenes, showing what it's like to be out on-the-road in rural New Zealand from the perspective of one of touring's most roadworn advocates.Wake up, drive, load-in, set-up, sound-check, rest, perform, pack-down, load-out, sleep, repeat. This is what happens when twenty-odd friends, family, band and crew head out on the road in rural New Zealand and attempt something out-of-the-ordinary."Young New Zealanders head out as soon as they can - but are they missing something precious on their own doorstep? Now the world seems fixated on watching itself in a spiral of despair, perhaps there is something to be discovered by exploring the margins; what's happening unobserved in the small towns. Some truth." Neil Finn. ...Show more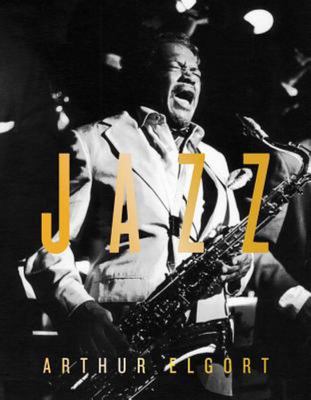 $70.00
NZD
Category: Music
This collector's edition of Arthur Elgort: Jazz is limited to 30 copies and contains a 11 x 14" gelatin silver print signed and numbered by Elgort. The black-and-white print is titled Wynton Marsalis, New York City, 1992.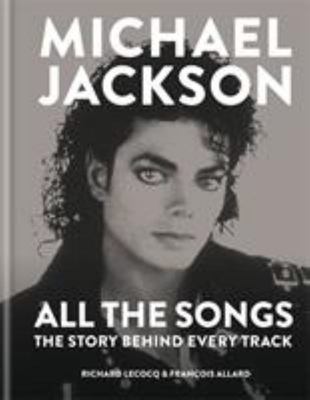 $80.00
NZD
Category: Music
This is the full story of every single song that Michael Jackson recorded and released during his long and remarkable solo career. With fascinating stories and detailed information on every track - as well as key early songs with The Jackson Five and his legendary dance moves and videos - All the Songs is the complete unofficial history of one of the greatest musical legacies of all time. Arranged chronologically by album, expert authors Lecocq and Allard explore the details behind early hits such as ABC and I Want You Back, to solo masterpieces such as Don't Stop 'Til You Get Enough, Billie Jean, Beat It, Smooth Criminal, Black or White, This Is It and more - including outtakes, duets and rare tracks. Explore the magic behind the King of Pop's music with this in-depth, captivating book. ...Show more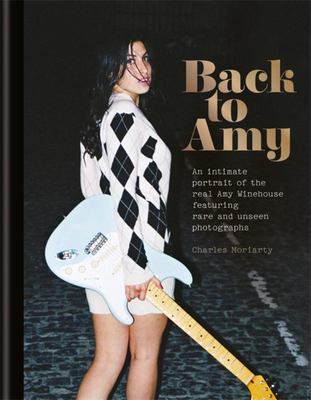 $45.00
NZD
Category: Music
Breathtaking photographs of Amy Winehouse on the cusp of fame, including many never-before-seen images   Rare, open and honest, this collection of nearly100 photographs by Charles Moriarty shows Amy Winehouse as you've never seen her before.   Consisting of two shoots spread across London and New Yo rk in the lead-up to the release of her debut album Frank, these beautiful images capture a sense of fun, mischief and style, giving an early glimpse of a star in the making. The collection includes many photographs that have never been seen before.   With a foreword by Asif Kapadia, Academy Award-winning director of the documentary Amy, and containing contributions from people close to Amy during her career, this book is a celebration of the enduring spirit of a truly special artist. ...Show more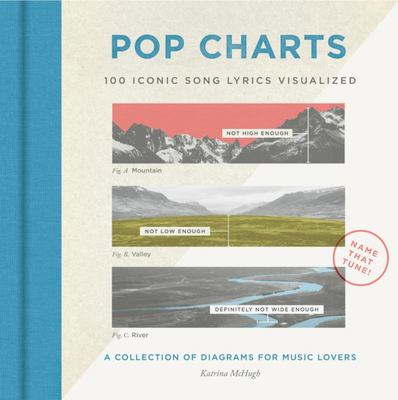 $45.00
NZD
Category: Music
Test your musical knowledge with this fun compilation, filled with 100 beautifully designed infographics, that pays homage to the songs we can't get out of our heads--inspired by lyrics from artists such as Madonna, Fleetwood Mac, Paul Simon, TLC, Bob Dylan, Weezer, and more. Challenge friends and fami ly to "name that tune" with this entertaining collection of references to pop lyrics. Featuring a minimalist and artful design, Pop Charts reinterprets lines from songs that have become part of the zeitgeist. Classics, earworms, and cult hits are reimagined with cool, playful infographic designs--from David Bowie's Space Oddity to the Beastie Boys' Sabotage and Beyonc 's Run the World. With an appealing retro look, the full-page designs of Pop Charts give a clever new twist to pop music's most hummable songs. The flip side of each designed page includes the tune's name, and the book includes a full bibliography of every song included. Pop Charts is ideal for music and pop culture enthusiasts and modern design fans. ...Show more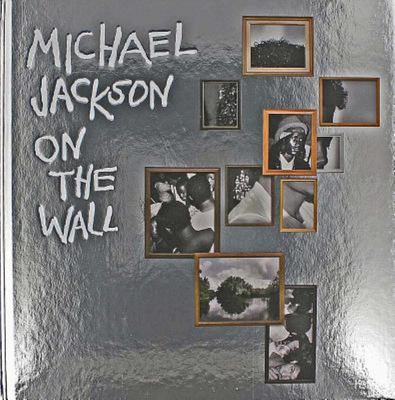 Michael Jackson: on the Wall - On the Wall
by Nicholas Cullinan (Text by, Editor); Margo Jefferson (Text by); Michael Jackson (Artist); Zadie Smith (Text by)
$65.00
NZD
Category: Music
Icon as muse: Michael Jackson in art, from Warhol to KAWS Since Andy Warhol first used his image in 1982, Michael Jackson has become the most depicted cultural figure in contemporary art. But while his impact on music, music video, dance, choreography and fashion is widely acknowledged, Jackson's consi derable influence on contemporary art has remained an untold story. For the first time, Michael Jackson: On the Wall brings together the works of more than 40 artists who have been drawn to Jackson as a subject. The book is published to accompany a major exhibition at the National Portrait Gallery, London, and explores new avenues for thinking about art and identity, encourages new dialogues between artists and invites audiences interested in popular culture and music to engage with contemporary art. Selected from both public and private collections and including pieces specially commissioned for the exhibition, the works range from painting to sculpture and from photography to installation. The international selection of artists spans several generations and includes Rita Ackerman, Dara Birnbaum, Mark Flood, Isa Genzken, Maggi Hambling, Gary Hume, David LaChapelle, Glenn Ligon, Dawn Mellor, Catherine Opie, Grayson Perry, Donald Urquhart, Kehinde Wiley and Andy Warhol, among many others. With essays by Nicholas Cullinan, Margo Jefferson and Zadie Smith, the catalog not only asks why so many contemporary artists have been drawn to Jackson as a subject, but also why he continues to loom so large in our collective cultural imagination. Michael Jackson: On the Wall is produced with the cooperation of the Michael Jackson Estate. ...Show more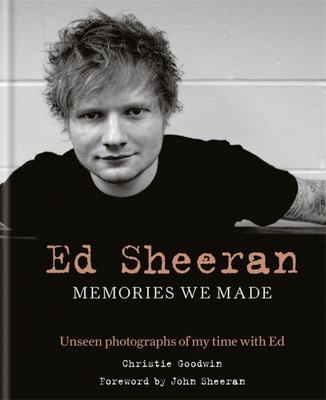 $39.99
NZD
Category: Music
'...a fabulous book' Chris Evans (BBC Radio 2) A stunning collection of rare and unseen photographs and stories charting Ed Sheeran's rise to global superstar, by long-time collaborator Christie Goodwin. Featuring a foreword and additional photo captions by Ed's father, John Sheeran. "When I first me t Ed Sheeran he was unknown and unsigned - just a young busker trying to make it big. But I could see something special in Ed. I agreed to photograph him for free to help him on his way to the top. That was the beginning of a 10-year collaboration, with the two of us crossing paths as Ed became one of the biggest stars on the planet - a story told here, through my camera. Including images and stories I'm sharing for the first time, with additional captions by Ed's father John, this is an up-close and intimate view of Ed Sheeran." Christie Goodwin ...Show more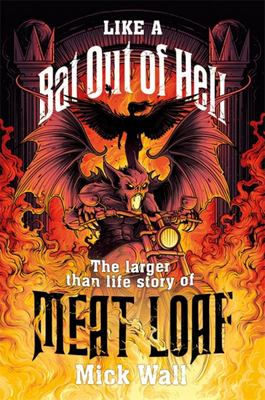 $38.00
NZD
Category: Music
"I never wanted to be a big star. I just wanted to be the biggest at what I do! Powerful, unstoppable, heavy - when that word still meant something good!" - Meat Loaf, as told to Mick Wall Everything in the story of Meat Loaf is big. From the place he was born (Texas); to the family he was born into (hi s father weighed 22 stone, his uncle weighed over 40 stone, while Meat Loaf himself weighed 17 stone before he was even in his teens); to the sound he made (a colossal collision between Richard Wagner, Phil Spector and Bruce Springsteen); and of course the records he sold - nearly 50 million in Britain and America alone. Now, on the eve of the 40th anniversary of Bat Out of Hell, the album that gave rise to Meat Loaf's astonishing career, the premiere of Bat Out Of Hell: The Musical, and the launch of a mammoth two-year farewell tour, Mick Wall, who has interviewed Meat Loaf on numerous occasions throughout his career, pulls back the curtains to reveal the soft-hearted soul behind the larger-than-life character he created for himself. From a tumultuous childhood with an alcoholic father to the relentless abusive bullying from classmates and their parents alike, nobody could have predicted Meat Loaf's meteoric rise to fame. But when the messianic rock opera Bat Out of Hell was released in 1977, it became one of the biggest albums of all time, selling over 45 million copies worldwide to date. Its release marked the start of a rollercoaster ride of incredible highs and seemingly career-ending lows. By the 80s, Meat Loaf was battling with drug and alcohol addiction and escalating money problems that would eventually lead to a nervous breakdown. But just when it seemed like it was all over, the astonishing success of Bat Out of Hell II and the mega-hit 'I'd Do Anything For Love (But I Won't Do That)' marked an extraordinary new wave of success. Now, Mick Wall will bring this extraordinary story up to date, drawing on the hours he spent with Meat Loaf, both in interviews and on tour, as well as offering up a unique insight from those who have known him best. ...Show more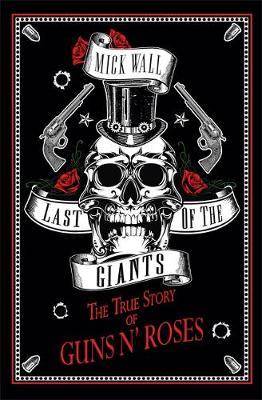 $39.99
NZD
Category: Music
Many millions of words have already been written about Guns N' Roses, the old line-up, the new line-up. But none of them have ever really gotten to the truth. Which is this: Guns N' Roses has always been a band out of time, the Last of the Giants. They are what every rock band since the Rolling Stones h as tried and nearly always failed to be: dangerous. At a time when smiling, MTV-friendly, safe-sex, just-say-no Bon Jovi was the biggest band in the world, here was a band that seemed to have leapt straight out of the coke-smothered pages of the original, golden-age, late-sixties rock scene. 'Live like a suicide', the band used to say when they all lived together in the Hell House, their notorious LA home. And this is where Mick Wall first met them, and became part of their inner circle, before famously being denounced by name by Axl Rose in the song 'Get in the Ring'. But this book isn't about settling old scores. Written with the clear head that 25 years later brings you, this is a celebration of Guns N' Roses the band, and of Axl Rose the frontman who really is that thing we so desperately want him to be: the last of the truly extraordinary, all-time great, no apologies, no explanations, no giving-a-shit rock stars. The last of his kind. ...Show more