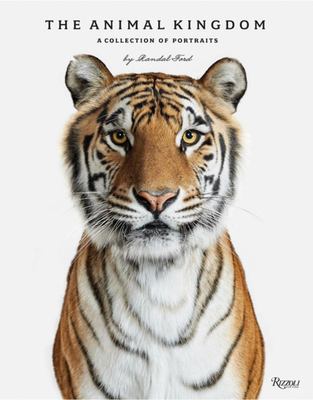 $89.99
NZD
Category: Natural History
Acclaimed photographer Randal Ford celebrates our fascination with and love of animals through his engaging portraits of the animal kingdom. A young male lion cub seems to sport a rebellious mohawk; a chimpanzee adopts a pensive pose; a curious duckling cocks his head at the camera lens and flaps his wi ngs. The featured animals cover a wide range, from birds such as the African crane, cockatoos, flamingos, and roosters, to big cats such as tigers, cheetahs, and leopards, to Arabian horses, bulls, and Longhorn sheep, among many others. Bird and animal lovers will be drawn to the powerful and emotionally engaging images that seem to reveal the individual character of the other animals that share the Earth with us. Elegantly designed and packaged, this book will be the perfect gift and addition to the home of any lover of animals or fine photography. ...Show more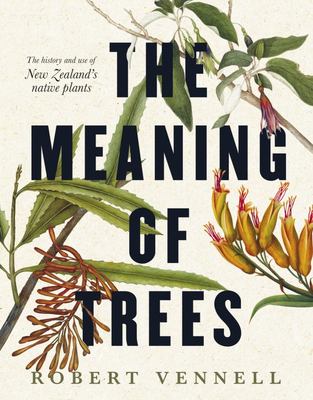 $55.00
NZD
Category: Natural History
A guide and gift book in equal measure, this treasure of a book pays homage to New Zealand's native plant species. The Meaning of Trees tells the story of plants and people in Aotearoa New Zealand. Beautifully illustrated with botanical drawings, paintings and photographs, it shows us how a globally uni que flora has been used for food, medicine, shelter, spirituality and science. From Jurassic giants to botanical oddballs - these are our wonderful native and endemic plants, in an exquisite hardback edition. ...Show more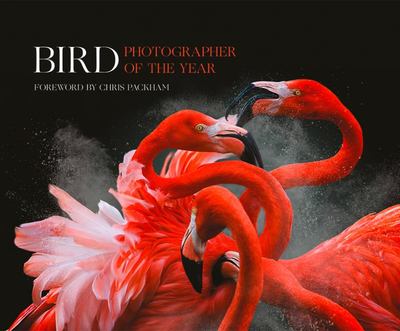 $69.99
NZD
Category: Natural History
Foreword by Chris Packham This beautiful book accompanies the photographic competition celebrating some of the best bird photography of the year. The Bird Photographer of the Year competition celebrates the artistry of bird photography, and this large-format book is lavishly illustrated to reflect this. A celebration of avian beauty and diversity, it is a tribute to both the dedication and passion of the photographers as well as a reflection of the quality of today's modern digital imaging systems. The book includes the winning and short-listed images from the competition, now in its third year, showcasing some of the finest bird photography, with a foreword by BTO President and head judge, Chris Packham. A proportion of the profits from the book goes directly to the BTO to support their conservation work. The advent of digital technology has revolutionised photography in recent years, and the book brings to life some of the most stunning bird photography currently on offer. It features a vast variety of photographs by hardened pros, keen amateurs and hobbyists alike, reflecting the huge diversity of bird enthusiasts and nature lovers which is so important in ensuring their conservation and survival. ...Show more
$14.99
NZD
Category: Natural History | Series: Animal Happiness Ser.
Horses are the epitome of grace, power, and freedom. They also have an ability to touch our souls and connect with our hearts in a way that few other animals can. From a little girl's first pony to a gnarled cowboy's last quarter horse, they can offer us some of our deepest friendships and inspire us to be the best version of ourselves. Spirit: A book of happiness for horse lovers is a compendium of enduring quotes that capture the essence of our affection for these magnificent animals. Some are by famous people (Winston Churchill, Nathaniel Hawthorne, William Faulkner, Dale Carnegie, Ralph Waldo Emerson), others not; some are philosophical, others light-hearted - all are memorable. This best-selling collection of memorable quotes and beautiful photography is now available in paperback. ...Show more
Lonely Planet's A-Z of Wildlife Watching
by Lonely Planet Publications Staff; Amy-Jane Beer (Contribution by); Mark Carwardine (Contribution by)
$44.99
NZD
Category: Natural History | Series: Lonely Planet Ser.
Discover the best places to spot 300 of the world's most exciting and unusual creatures, from the soaring Andean condor and prowling Bengal tiger, to singing humpback whales and migrating wildebeest. For many people, one of the most rewarding experiences of travel is seeing creatures you wouldn't encou nter back home. Whether you set out to see them on safari or spot them by sheer luck, there's a thrill and a beauty in watching a wild animal in its natural habitat. That's why we created Lonely Planet's A-Z of Wildlife Watching. It's packed with stunning photos, details of each creature's habits and characteristics, and tips on how to increase the chances of an encounter. Inside, you'll find all the most iconic animals like lions, tigers, elephants and sharks, but we've gone even further than these headline acts to showcase the mind-blowing diversity of the natural world, with other animals including: snow leopards, mountain goats, antelopes, fennec foxes, giant albatrosses, hog-nosed bats, giant clams, corals, whales, wobbegongs, birdwing butterflies and Hercules beetles. Created in consultation with biologist and writer Amy-Jane Beer, and with a foreword by nature photographer Mark Carwardine. ...Show more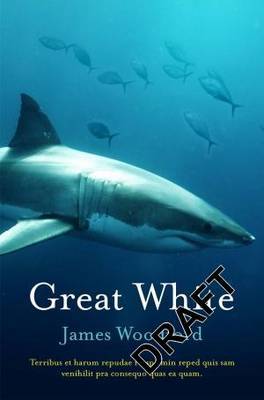 $40.00
NZD
Category: Natural History
I remember thinking two things at the time. Firstly, if it had wanted to eat us we wouldn't have stood a chance and second, it didn't want to eat us. When James Woodford was confronted by half a dozen sharks swimming at full speed, he froze in shock. But he was even more surprised when they swam right p ast, completely ignoring him. He couldn't reconcile this experience with the mindless eating-machines that dominate the discussion of sharks in Australia. Interviewing world-renowned experts and joining research teams at Neptune Islands, one of the most famous shark aggregation locations in the world - and consequently one of the most dangerous dive sites - James investigates these intriguing creatures at close range and discovers their fascinating world. ...Show more
Items per page:
1 - 6 of 6