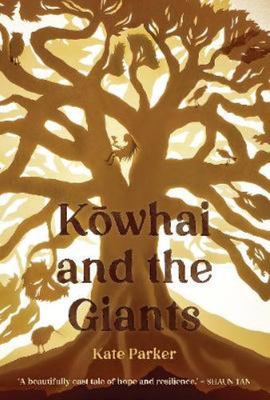 $30.00
NZD
Category: NZ Pictorial
'Kowhai first appeared from the golden glow of a beautiful flower . . . and her voice was the rain and the sea and the cry of a bird.' Follow Kowhai as she discovers a tiny seed's hope to build a great forest.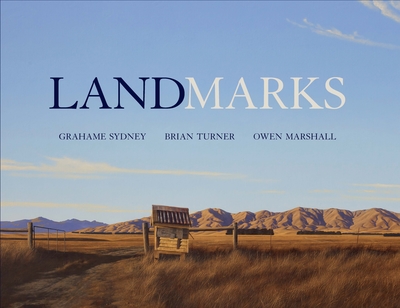 Landmarks
by Owen Marshall; Grahame Sydney; Brian Turner
$75.00
NZD
Category: NZ Pictorial | Reading Level: near fine
A handsome, landmark book celebrating the work of three of our literary and artistic heavyweights. The complementary work of artist Grahame Sydney, fiction writer Owen Marshall and poet Brian Turner was first brought together in the hugely successful Timeless Land in 1995. Its pages showed their shared, deep connection to Central Otago, to its vast skies, its wide plains punctuated by jagged ranges, its unique colours and its dwarfing effect on the people who pass through it. Twenty-five years later, this lavish new volume from these three long-time friends showcases a rich selection of their subsequent work, including recently written, previously unpublished pieces. Through their own marks about the land and its people, be it in ink or paint, they offer a love song to the South Island, in particular Central Otago. ...Show more
$19.99
NZD
Category: NZ Pictorial
One night on Nadia Lim's Central Otago farm a little chick hatches out of its egg ..."My, oh my, you're MARVELLOUS!" Mama whispers happily. "Welcome Marvellous Marvin, to our little family." This adorable picture book, inspired by a true story, includes family photos, egg-citing farm and food facts and a collectable Nadia Lim fluffy pancakes recipe. ...Show more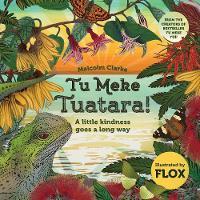 $30.00
NZD
Category: NZ Pictorial
 Tahi the Tuatara is down in the dumps and no matter what his friend, Roger the Ruru tries, nothing seems to change his mood. It's not until they answer a cry for help that their journey takes an unexpected turn. Tu Meke Tuatara! is a story about empathy, friendship and discovering that sometimes the be st way we can feel better about ourselves, is to help someone else. ...Show more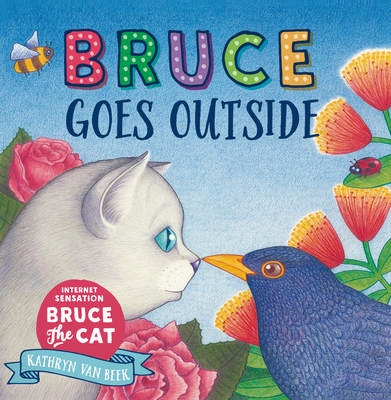 $19.99
NZD
Category: NZ Pictorial
Kate's tiny kitten wants to go outside. He struggles with the cat flap, annoys a bird . . . and ends upon the wrong side of the fence. What will Kate do? The kitten in Bruce Goes Outside is based on a real life cat. The real Bruce was found on the streets of New Zealand when he was just one day old. At first he was a tiny little creature who had to be bottle-fed around the clock, but now he's big and strong (and a little bit naughty). His story went global and now he has thousands of kind-hearted followers all over the world. Bruce lives with his humans and his "big sister" Jager, who is also a rescue cat. You can find out more about Bruce at facebook.com/brucethekitten or brucethecat.co.nz. ...Show more
$19.99
NZD
Category: NZ Pictorial
As a small country school prepares for its Christmas end-of-year show, they get a call from Santa, who is on his way to the hall when he runs into a spot of trouble! Fortunately, the Little Yellow Digger is on hand to rescue Santa and his truck full of presents.  

$20.00
NZD
Category: NZ Pictorial | Reading Level: very good
Kia kaha! Kia kaha! Together, standing strong. We join our hands in friendship, thats how we get along. All around our gentle land, no matter where were from ... we fill the air with laughter and our kia kaha song! Find a friend and sing along to Aotearoa's catchy KIA KAHA song. Featuring June Pitman-H ayes with children's entertainer Pio Terei, singing in English and Maori. ...Show more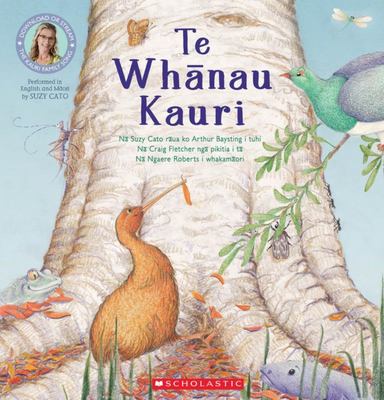 Te Whanau Kauri
by Suzy Cato; Arthur Baystring
$17.99
NZD
Category: NZ Pictorial
A quintessentially Kiwi picture book that beautifully depicts the natural treasures that may be found in a kauri forest. Spot the kiwi, the tuatara, the weta and more even the twinkling Matariki stars above the treetops.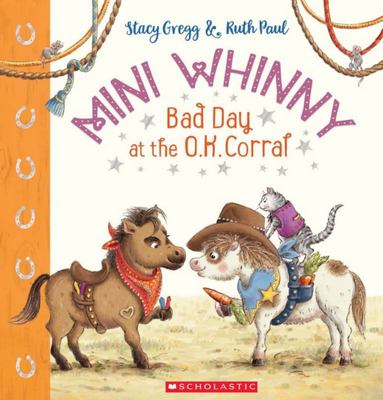 $18.99
NZD
Category: NZ Pictorial | Series: Mini Whinny
This was no ordinary day at the O.K. Corral pony day care... Join spirited little Mini Whinny as she beats bullying bad boy Bandit and gives him a truckload of trouble! Another adorable story of friendship by talented duo Stacy Gregg and Ruth Paul.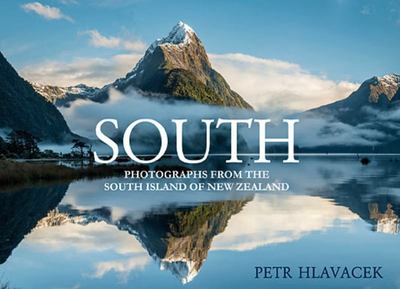 $19.99
NZD
Category: NZ Pictorial
Petr Hlavacek is a photographer with a strong affection for the landscape of New Zealand¿s South Island. Based at Franz Josef in South Westland, he has built an impressive reputation for his richly coloured and beautifully composed landscapes. In South, these photographs provide a compelling portrait of the diversity and magnificence of the South Island, covering all of the main tourist destinations, but often from a new perspective and always to the highest quality. Back by popular demand, this reprint features a fresh new cover. ...Show more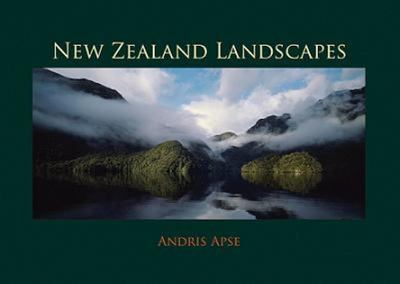 $19.99
NZD
Category: NZ Pictorial
This is a newly-introduced mini version of the revised Andris Apse New Zealand Landscapes - a pictorial photography book which has been revised and refreshed since its first publication in 1994. The book has been produced as a quality New Zealand pictorial memento.

$19.99
NZD
Category: NZ Pictorial
New Zealand: Eye on the Landscape is a new book of high-quality landscape photography aimed at the top end of the New Zealand pictorial book market. The distinguishing feature of this book is that the images used will not be the work of one photographer,but rather a collection of the best images from a wide range of landscape photographers. The inspiration for this concept has been the extraordinary work that is exhibited by members of the Photographic Society of New Zealand, the umbrella organisation for a wide range of photographic groups. The majority of photographs created by their members, who range from professional, semi-professional to keen amateur, is hardly seen and never published. The best of it, however, is of the highest quality and often provides a fresh and original view of a much-photographed country. The book will follow a standard format, with a focus on all of the main areas visited by tourists. The selection will be undertaken by publisher Robbie Burton and photographer Craig Potton, one of the most experienced photoediting partnerships in the New Zealand publishing industry. New Zealand: Eye on the Landscape will be a fresh and original pictorial book, with the highest standard of photography and production. ...Show more