$24.99
NZD
Category: Performing Arts | Series: Read This Ser.
So you want to be a YouTuber, but your videos only get a handful of views and your fan base just doesn't seem to grow? How come you haven't made it big yet? Read This If You Want To Be YouTube Famous gives you everything you need to make videos that will net you millions of subscribers and the money to match. With advice from some of the world's biggest YouTubers, inside interviews with the experts, and technical information, this book is the only thing that stands between you and YouTube fame. ...Show more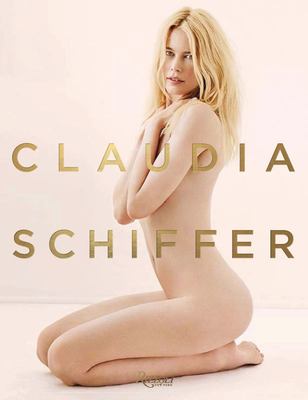 Claudia Schiffer
by Claudia Schiffer; Ellen von Unwerth (Foreword by)
$49.99
NZD
$139.00
(64% off)
Category: Performing Arts
This stunning book, curated by Schiffer herself, is a highly personal collection of her favorite fashion moments and a tour-de-force of beauty, tracing her work from übermodel to muse to modern-day icon, as captured by the greatest photographers the fashion industry has known: Richard Avedon, Patrick De marchelier, Arthur Elgort, Steven Klein, Peter Lindbergh, Steven Meisel, Herb Ritts, Francesco Scavullo, Mario Testino, Ellen von Unwerth, and many more. Like Kate: The Kate Moss Book and Becoming, by Cindy Crawford, this visually sumptuous book features the greatest hits of this supermodel and global fashion and beauty icon. From her role as the face of Chanel to her appearance on a thousand magazine covers, Schiffer remains the eternal blonde. Claudia Schiffer is one of the handful of models who have become modern icons  Her face has appeared on the covers of Vogue, Elle, Harper's Bazaar, Cosmopolitan, Vanity Fair--even on the cover of Time. People has listed her among the "Twenty-Five Most Beautiful People" and US magazine among the "Ten Most Beautiful Women" in the world. She was number 73 on the Forbes list of the 100 most influential personalities in the world. She has done the catwalk for the world's greatest designers and is one of the most photographed faces of our time.  Model. Muse. Global fashion icon. Claudia Schiffer is legendary both in terms of accomplishments and longevity. From her discovery at age seventeen in a Düsseldorf discotheque to becoming Karl Lagerfeld's muse and landing multimillion-dollar beauty contracts, Schiffer's record-breaking successes catapulted her to international fame. With a career spanning over three decades, she is still snaring magazine editorials and advertising campaigns today. ...Show more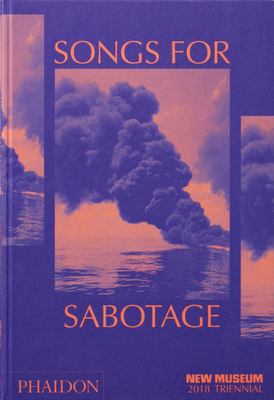 Songs for Sabotage
by Gary Carrion-Murayari; Alex Gartenfeld
$90.00
NZD
Category: Performing Arts
The official catalogue for the 2018 New Museum Triennial, a global survey of today's up-and-coming artistsIn 2018, the New Museum in New York presents its fourth Triennial, the museum's signature survey of emerging artists from around the world. Curated by Gary Carrion-Murayari and Alex Gartenfeld, this edition of the much-anticipated exhibition - and the fully illustrated catalogue that accompanies it - features work by 26 artists and collectives from 19 countries, exploring a range of artistic practices. Though distinct in their approaches, these artists are connected by their deep engagement with their local context and a critical examination - and embrace - of the sense of internationalism that defines our time. ...Show more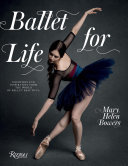 $79.99
NZD
Category: Performing Arts
A chic and informative guide to the Ballet Beautiful method, featuring dance-inspired exercises, wellness tips, and lifestyle advice that help readers achieve ballerina confidence and self-esteem.   After a career with the New York City Ballet, Mary Helen Bowers created Ballet Beautiful, a fitness and lifestyle program inspired by ballet's artistry and athleticism. Designed to give anyone a ballerina body, Bowers's targeted exercises tone and lengthen muscles, develop good posture, and teach grace in movement. Since launching in 2008, Bowers and her training have been sought after by celebrities and models (Alexa Chung, Liv Tyler, and Miranda Kerr, to name a few), as well as thousands of women across the globe through their streaming service.   This book delves into the Ballet Beautiful universe, showing readers how to attain a ballerina's lean and powerful physique and graceful poise via exercises, posture lessons, wellness tips, and fashion and beauty advice that can be effortlessly incorporated into everyday routines. The book features original images by the legendary photographers Inez and Vinoodh coupled with technical photographs illustrating the Ballet Beautiful workout and lifestyle. A refreshing antidote to traditional fitness programs and restrictive diets, this book is a stylish and instructional guide to transforming your body and life though ballet. ...Show more
$18.00
NZD
Category: Performing Arts
Tattoos and tattoo artwork have become part of mainstream culture and more so over the last few years with popular TV shows taking the viewer inside the tattoo studio for the first time. Many tattooists are also highly skilled artists in their own right and have moved beyond the artwork they tattoo onto skin to creating bodies of personal artwork more likely to be viewed in a gallery than a tattoo studio. Art by Tattooists is the first book to showcase this art. The book features twenty-six international artists who use a variety of media, from ink, watercolour, acrylic paint and oil to lino printing, painting on wood and board and even examples of tattoo-style skateboard graphics. Many of the artists are heavily influenced by the imagery they use as tattooists - roses, hearts, skulls, scrolls, birds, pin-ups, etc. - and carry this into their personal work. Other work features colours, themes or subject matter that is more subtly related to tattooing. ...Show more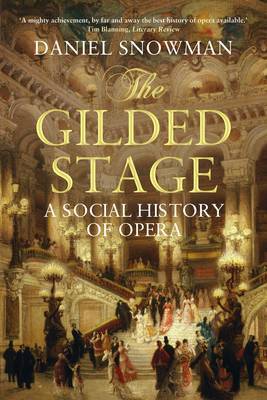 $55.00
NZD
Category: Performing Arts
The first and only global social history of the world's most romantic, flamboyant, glamorous and politically influential art-form: opera.