$30.00
NZD
Category: Popular Science
What does it mean to live wisely and well in the twenty-first century? And how should we go about doing it? These are the most important questions to ask ourselves and the ones we most often avoid dealing with. This insightful, witty and generous book reveals one simple answer to the question of a good life- emotional intelligence. Emotional intelligence will not make you into a perfect person. It will not save you from moments of self-doubt, frustration or lost temper. Instead it will allow you to understand that these moments are completely normal, completely human, and that there is no such thing as perfect. There is only good enough - and that really is good enough. ...Show more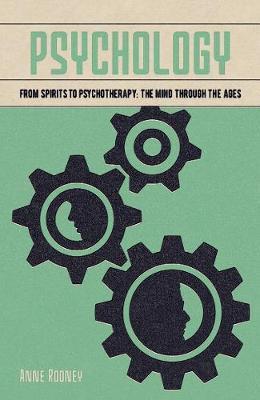 $17.99
NZD
Category: Popular Science
From Socrates to Carl Jung and Descartes to Daniel Dennett, this illustrated book brings together the threads that have made up psychology, from the musings of the Ancient Greeks to the findings of functional MRI scanning. Explained in a concise and easy-to-understand manner, it explores various key app roaches, including structuralist, functionalist, behaviourist, psychodynamic, humanist, cognitive, and biological. It is a narrative of how we have tried to approach the very core of our being - of what makes us ourselves. Topics include: * The ghost in the machine - the search for the mind and how it relates to the body * Models of madness - attempts to categorize and treat mental illness * Artificial intelligence * Mind and matter - how modern neurology sheds new light on the workings of the mind * Psychoanalysis ...Show more
$28.00
NZD
Category: Popular Science
A cutting-edge examination of what it means to be human and to have a 'self' in the face of new scientific developments in genetic editing, cloning and neural downloading. After seeing his own cells used to grow clumps of new neurons - essentially mini-brains - Philip Ball begins to examine the concept s of identity and consciousness. Delving into humanity's deep evolutionary past to look at how complex creatures like us emerged from single-celled life, he offers a new perspective on how humans think about ourselves. In an age when we are increasingly encouraged to regard the 'self' as an abstract sequence of genetic information, or as a pattern of neural activity that might be 'downloaded' to a computer, he return us to the body - to flesh and blood - and anchors a conception of personhood in this unique and ephemeral mortal coil. How to Build a Human brings us back to ourselves - but in doing so, it challenges old preconceptions and values. It asks us to rethink how we exist in the world. ...Show more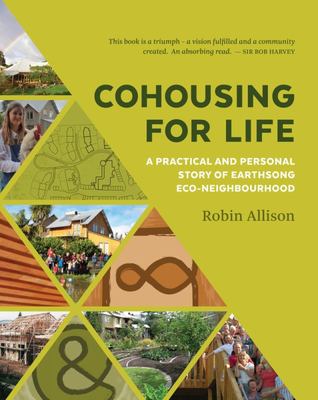 $49.99
NZD
Category: Popular Science | Reading Level: near fine
 In "Cohousing for Life", architect Robin Allison describes her journey from lonely mother of two in the suburbs to determined driver of the development of New Zealand's first cohousing community. It is a very personal story of a collective endeavour, a heroic journey of despair and triumph, as the obst acles mount and success at times feels far from certain. "Cohousing for Life" is also a distillation of what has been learnt: from formulating an inspiring vision to community governance and decision making; from community design principles to participatory design processes; from legal and financial structures to reflections on power and leadership. Robin details the key elements and structures that were critical to achieving their goal, allowing a group of diverse individuals with ordinary lives and skills to work together over many years to create a large, innovative, housing development. ...Show more
$30.00
NZD
Category: Popular Science
Take Your Space: the 2020 How-to book for all women, by Jo Cribb and Rachel Petero. Take your pick of how-to from real life experiences, there is something for everyone. Topics include: How to negotiate; finding your worth and your tribe; taking your physical space; owning your confidence; practising sa ying no; standing up to discrimination; know your rights; self-care and making space for other women along the way. Women still trail behind in the world of commerce and it is time this changed. Fourteen successful women were asked to share what they have learned as a helping hand to others. In Take Your Space we read of their failures and success, the lessons learned and the check list of action to take to be the best you can be. ...Show more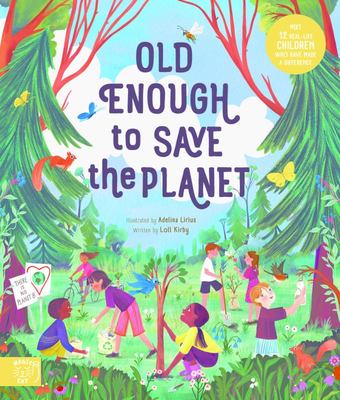 $27.99
NZD
Category: Popular Science
Meet kids - just like you - taking action against climate change. Learn about the work they do and discover how the future of our planet starts here... with you.
$34.99
NZD
Category: Popular Science | Series: Lonely Planet Ser.
Witnessing the sweep of the Milky Way, the remains of comets burning up in our atmosphere, or the shimmering aurora, we better understand the universe and our place in it. Lonely Planet's Dark Skies, the first world's guide to astrotourism, can help you experience all of this and more first-hand. Meticu lously researched by dark sky expert Valerie Stimac, this comprehensive companion includes guides to 35 dark-sky sites and national parks, where to see the aurora, the next decade of total solar eclipses and how to view rocket launches, plus the lowdown on commercial space flight, observatories and meteor showers. Dark Skiesis divided into sections to help you plan your dark sky tour: Stargazingfocuses on the basics of appreciating the dark sky, with an overview on how to stargaze and what types of objects to look for, as well as tips for the urban stargazer. Dark Placesis devoted to 35 of the best places around the globe for stargazing and experiencing the night sky, including sites designated by the Dark Sky Association. Astronomy in Actionfeatures some of the world's top research facilities and observatories,where you can get a closer look at space science. Meteor Showershas everything you need to know about the mostconsistent and impressive meteor showers that happen annually. Aurorais divided into two parts, one focusing on the aurora borealis in the northern hemisphere and the other on the aurora australis in the southern hemisphere. Eclipsesfollows the schedule of total solar eclipses over the next decade. If you've never experienced totality, here is your definitive guide to planning your trip. Launcheshelps you experience a different side of astrotourism: rocket launches and the countries that allow you to travel to see them. Space Tourismdiscusses the future of humans in space - including you! The major players in the evolving space tourism market are detailed, plus the world's most common destinations and experiences. About Lonely Planet:Lonely Planet is a leading travel media company and the world's number one travel guidebook brand, providing both inspiring and trustworthy information for every kind of traveller since 1973. Over the past four decades, we've printed over 145 million guidebooks and grown a dedicated, passionate global community of travellers. You'll also find our content online, on mobile, video and in 14 languages, 12 international magazines, armchair and lifestyle books, ebooks, and more. ...Show more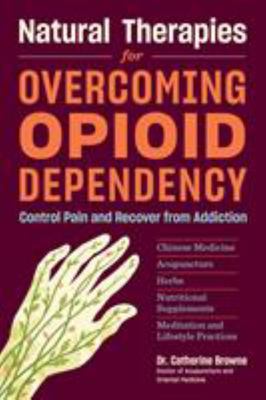 $44.99
NZD
$49.99
(10% off)
Category: Popular Science
With opioid dependency at epidemic levels, Catherine Browne, a doctor of acupuncture and Oriental medicine, provides an accessible and practical guide to the effective use of natural therapies in helping people wean off opioids, manage withdrawal symptoms, and address pain without opioids. Drawing on he r extensive clinical experience, Dr. Browne explains how Chinese medicine, acupuncture and acupressure, herbs, essential oils, nutritional supplements, meditation, and exercise can be used to address addiction and restore the body to optimal functioning. Individuals and families who are struggling with addiction, as well as medical practitioners and holistic healthcare professionals, will find help and encouragement in Dr. Browne's detailed protocols and advice for integrating natural therapies with traditional medical treatment. ...Show more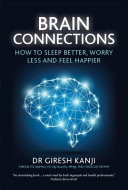 $34.99
NZD
$36.00
(2% off)
Category: Popular Science
Learn why you develop insomnia, anxiety and depression. Discover why these three conditions occur together and how to alleviate them without reaching for pills. Fibromyalgia is also explained in this book. This book is full colour gloss and easy to read.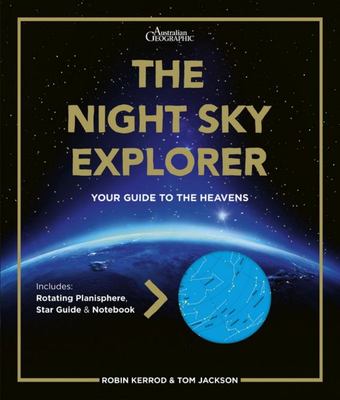 $49.99
NZD
Category: Popular Science
The Night Sky Explorer contains all the information and equipment the aspiring astronomer needs to get started. The hardback case contains two separate pocket size books, designed to travel with you on star gazing trips: • Mapping the Skies includes maps of the major constellations for each month of the year & a guide to spotting them, along with a complete introduction to the history of astronomy and astrological discoveries, including the origins of the constellations and the stories behind their names • The Sky Watch Notebook is designed to help you keep track of what you see at different times of the year. It includes tips throughout for what to see and how to record your observations. • The star of the kit is a Southern Hemisphere planisphere, in a pocket flap inside the front cover. The planisphere has adjustable disks that reveal celestial phenomena for any given time of year. The Night Sky Explorer will appeal to anyone who has ever looked into the night sky and wanted to know more about the constellations over their head. ...Show more
$30.00
NZD
Category: Popular Science | Reading Level: 4 Non Fiction
Known as the 'four horsemen' of New Atheism, these four big thinkers of the twenty-first century met only once. Their electrifying examination of ideas on this remarkable occasion was intense and wide-ranging. Everything that was said as they agreed and disagreed with one another, interrogated ideas an d exchanged insights - about religion and atheism, science and sense - speaks with urgency to our present age. Questions they asked of each other included- 'Is it ever possible to win a war of ideas? Is spirituality the preserve of the religious? Are there any truths you would rather not know? Would you want to see the end of faith? The dialogue was recorded, and is now transcribed and presented here with new introductions from the surviving three horsemen. With a sparkling introduction from Stephen Fry, it makes essential reading for all their admirers and for anyone interested in exploring the tensions between faith and reason. ...Show more